solution seT
Discoloration Regimen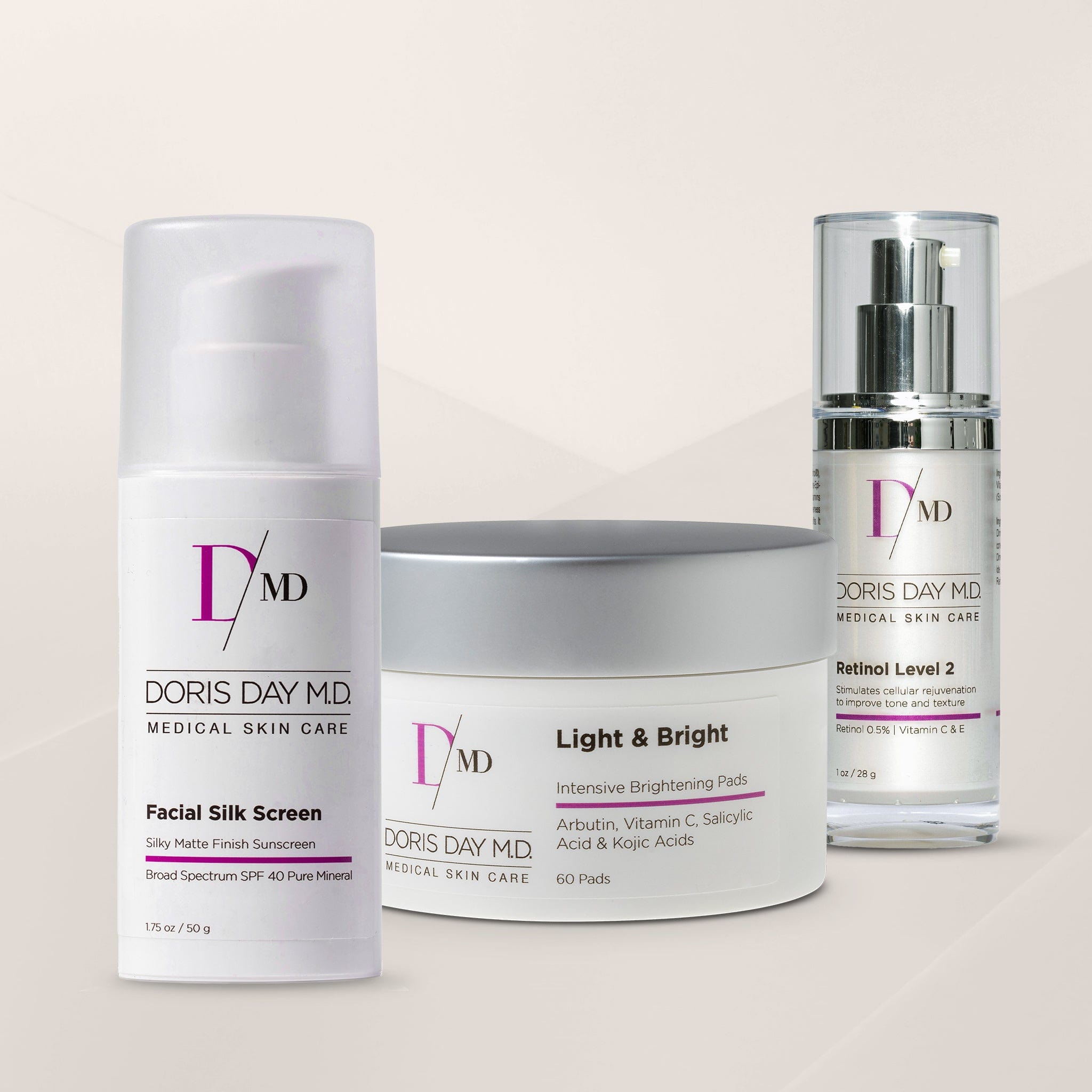 Description
This solution set offers custom-curated products aimed to target discoloration and dark spots caused by acne, sun exposure, medical skin conditions, and natural aging using high-quality ingredients that exfoliate and hydrate the skin. The result? Healthier-looking skin and a balanced complexion.
set includes
| | | |
| --- | --- | --- |
| | Light & Bright Brightening Pads | $215 |
| | Facial Silk Sunscreen | $80 |
| | Retinol Level 2 | $90 |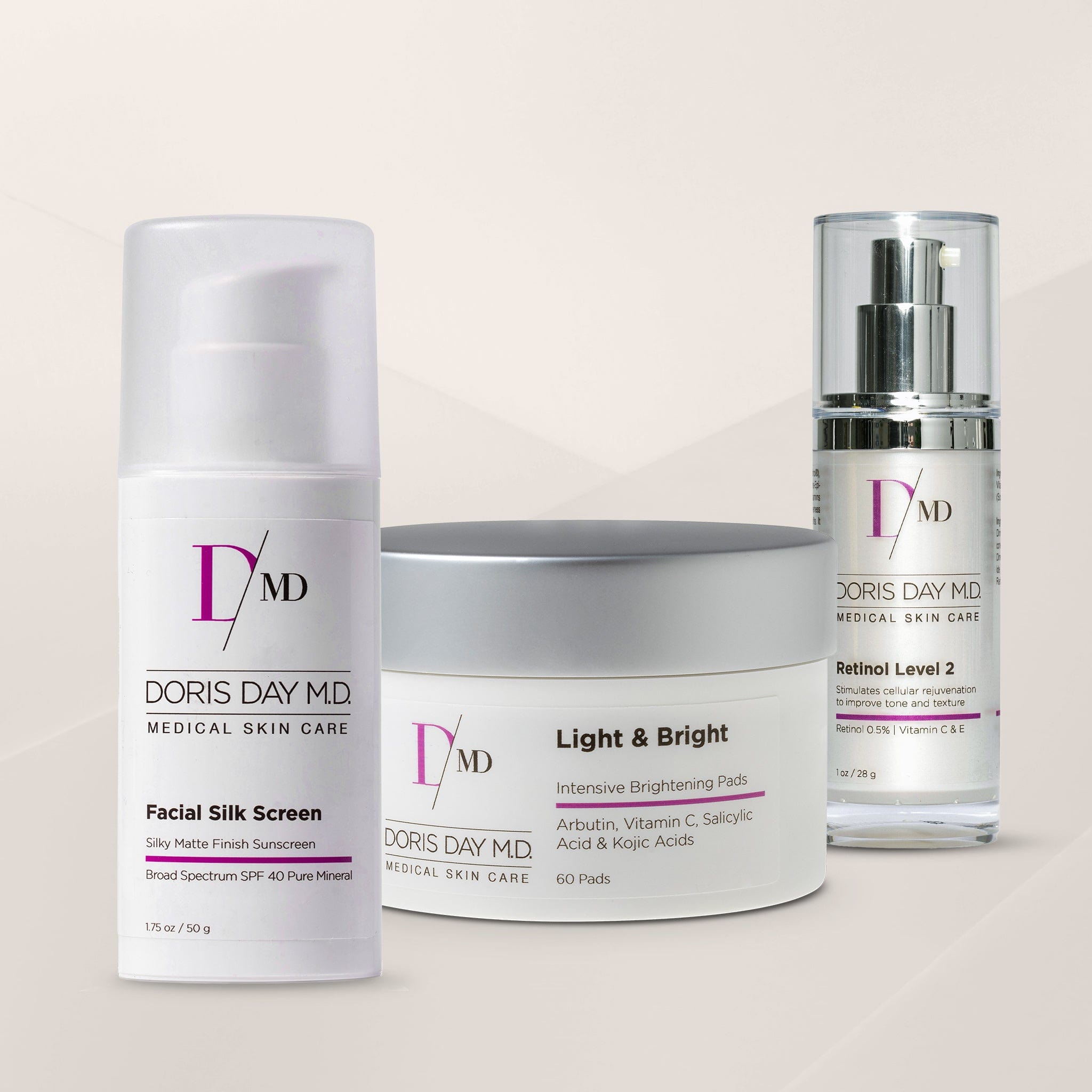 Step 1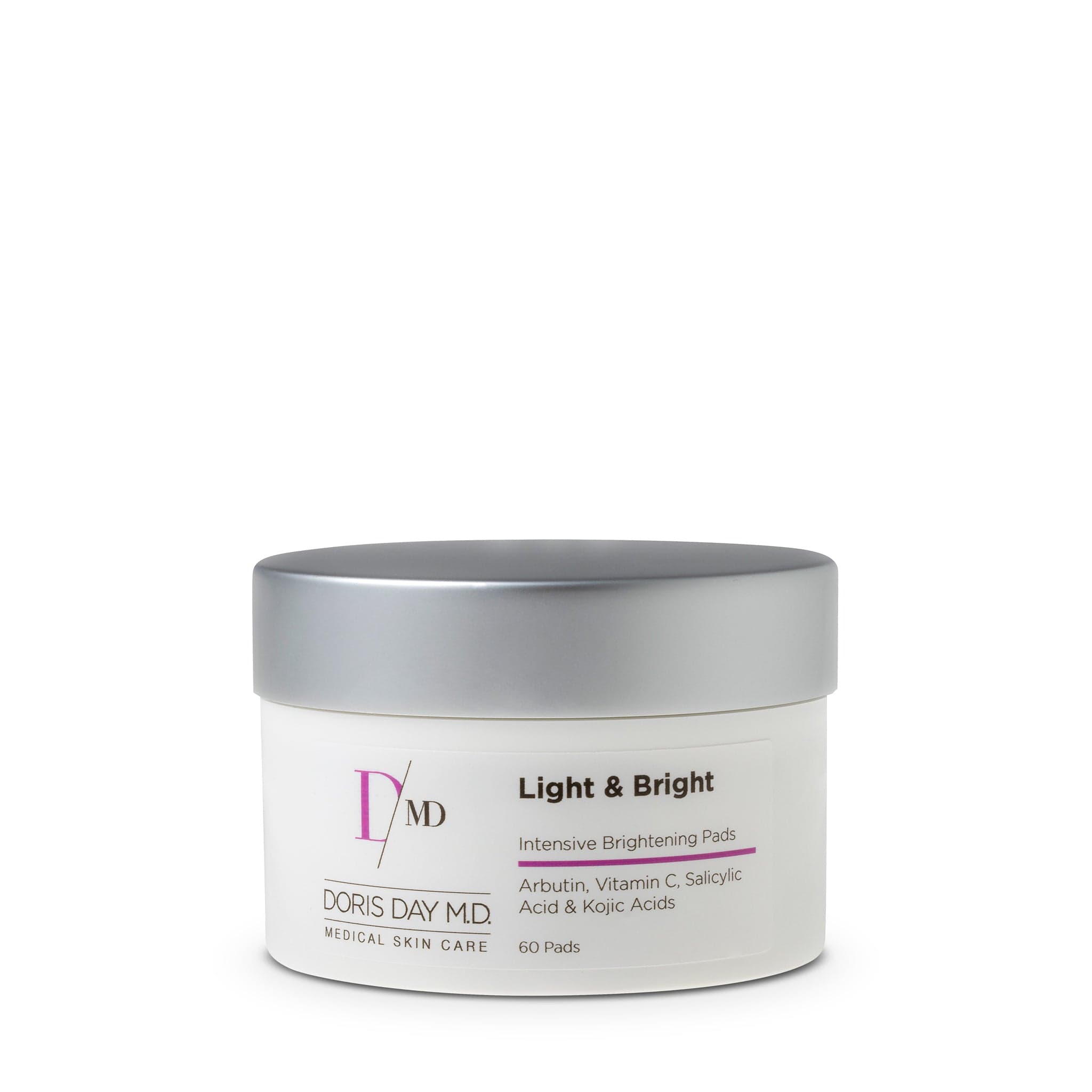 Exfoliate
Light & Bright Brightening Pads
$215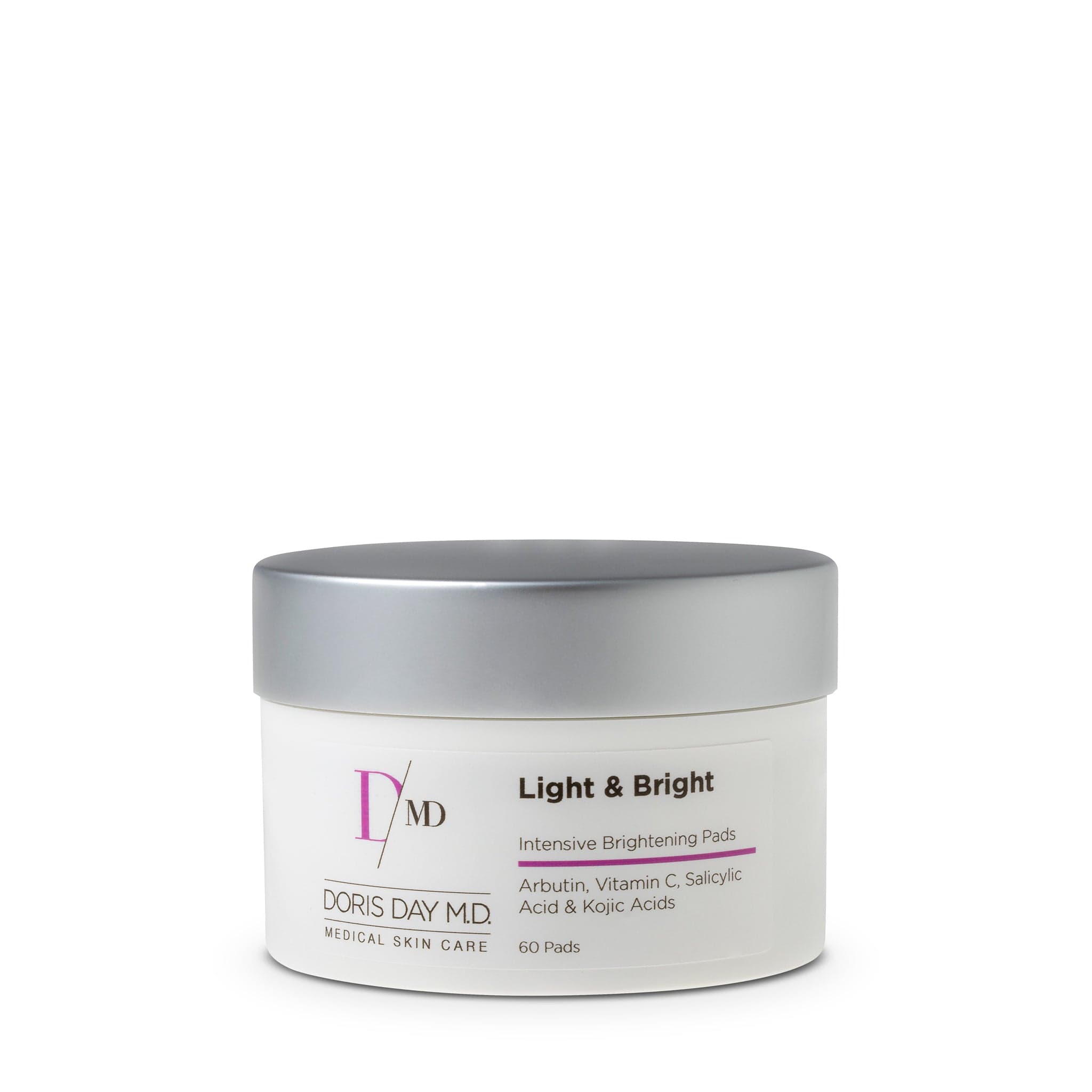 DORIS DAY MD SKINCARE
Light & Bright Brightening Pads
The perfect dose of lightening and brightening in the power of an exfoliating pad. Each soft-woven pad exfoliates and cleanses away oil, debris, and hyperpigmented skin layers. This helps clear the way for superior skin brightening and radiance. These pads are formulated with a combination of Hydroquinone-free skin brighteners, exfoliants, and natural antioxidants, which supplement the actions of skin lightening medications. Overall, this product provides patients with a Hydroquinone-free maintenance agent. 
Step 2
Protect
Facial Silk Sunscreen
$80
Facial Silk Sunscreen SPF 40 is a tinted broad-spectrum lightweight sunscreen that shields your skin from UVA and UVB rays along with antioxidants to help fight free radicals along the way. It's a perfect primer for make-up, with broad spectrum protection against environmental factors, high energy visible light, and pollution.
Step 1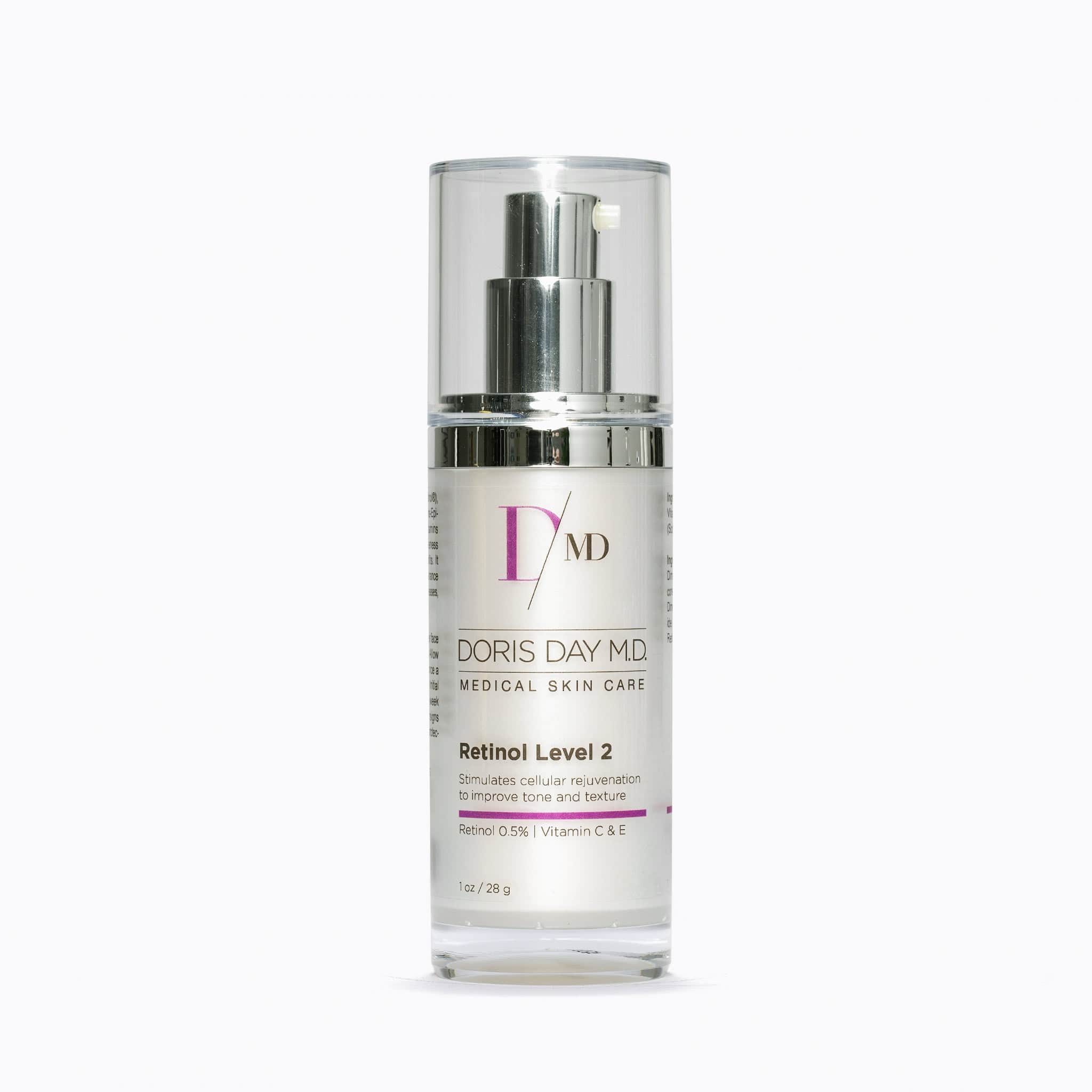 Treat
Retinol Level 2
$90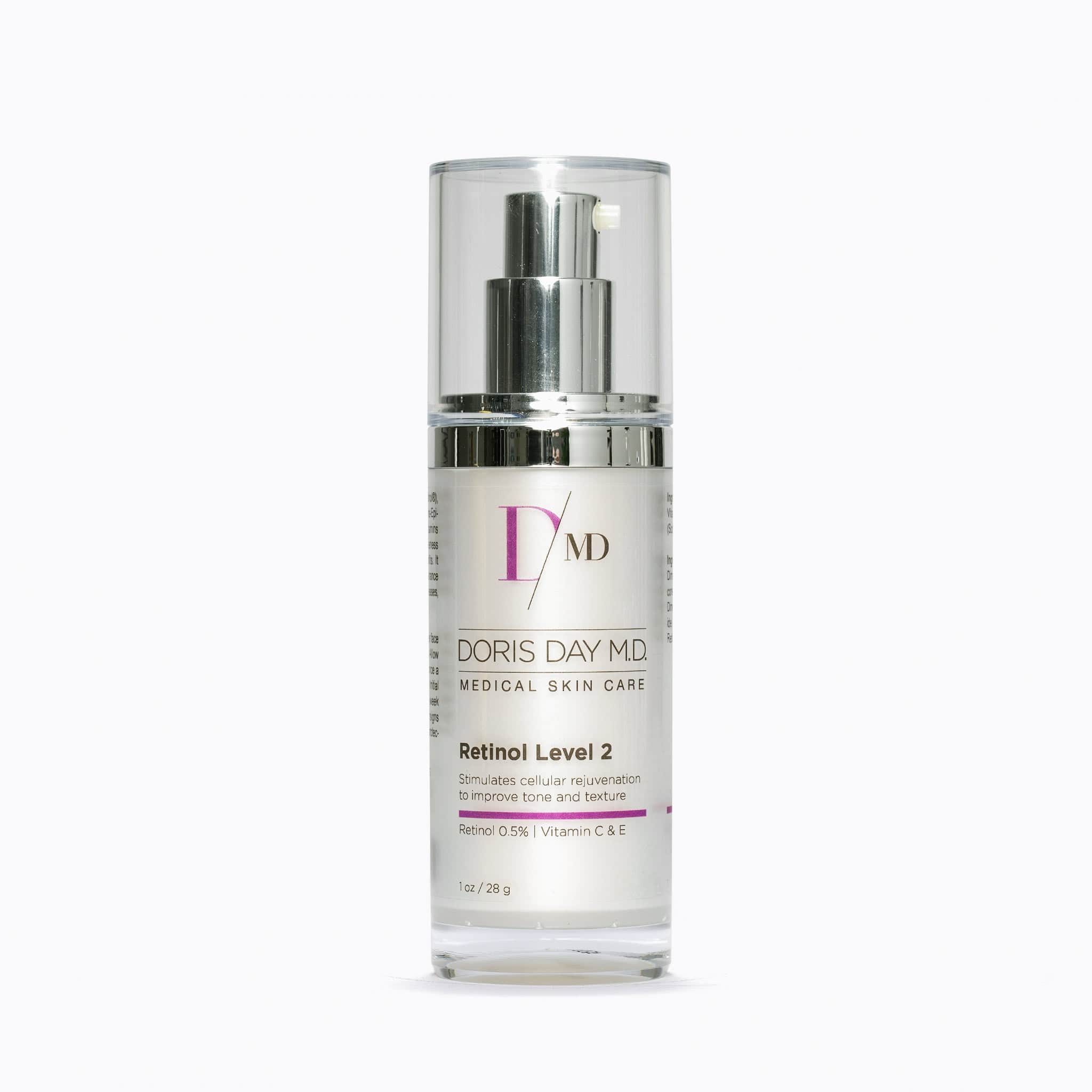 Patented Retinoid Complex (Tretinol®), formulated with a proprietary Trans-Epidermal Carrier, also includes Vitamins C and E to maximize the effectiveness of Retinol's anti-aging benefits. It dramatically reduces the appearance of wrinkles and deep creases, as well as brightens the skin.
Get Personalized Advice from Dr. Doris Day
We offer a full array of medical and non-surgical aesthetic treatments for face and body.
Contact Us