DORIS DAY MD SKINCARE
Facial Silk Sunscreen
Regular price
Sale price
$80
Unit price
per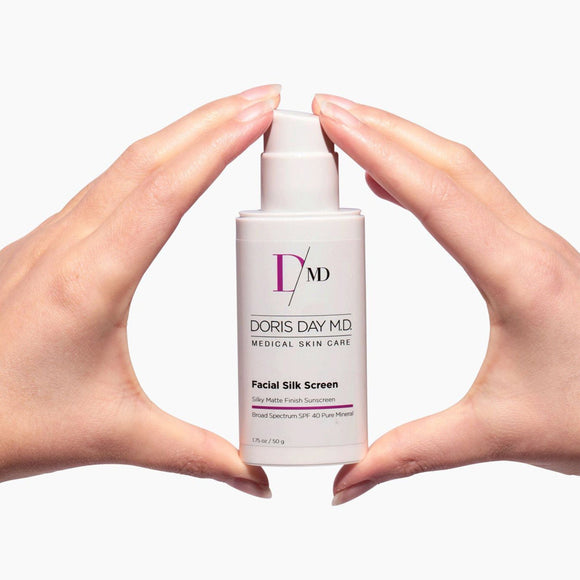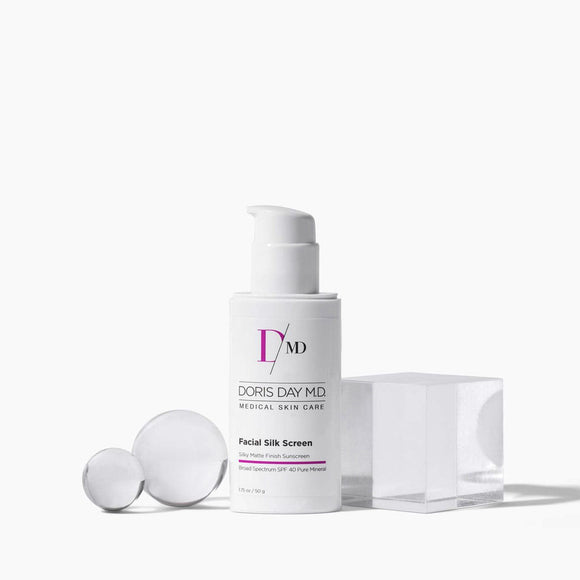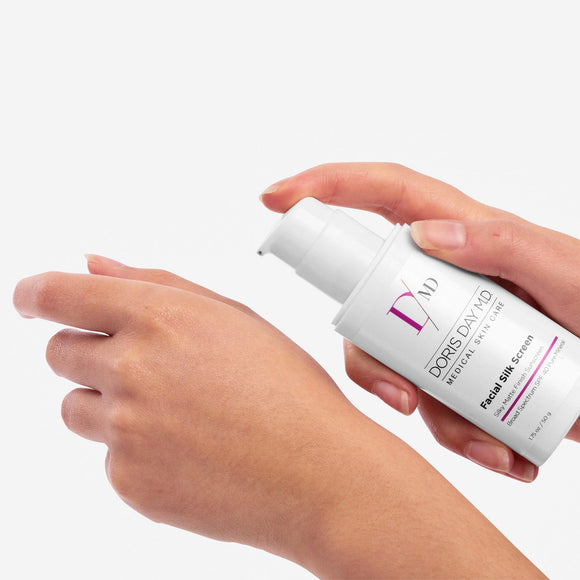 DORIS DAY MD SKINCARE
Regular price
Sale price
$80
Unit price
per
Silky Matte Finish Sunscreen
Facial Silk Sunscreen SPF 40 is a tinted broad-spectrum lightweight sunscreen that shields your skin from UVA and UVB rays along with antioxidants to help fight free radicals along the way. It's a perfect primer for make-up, with broad spectrum protection against environmental factors, high energy visible light, and pollution.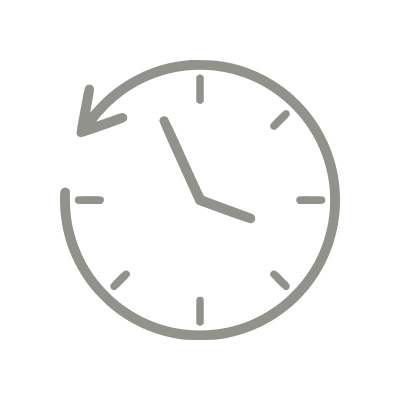 Anti-aging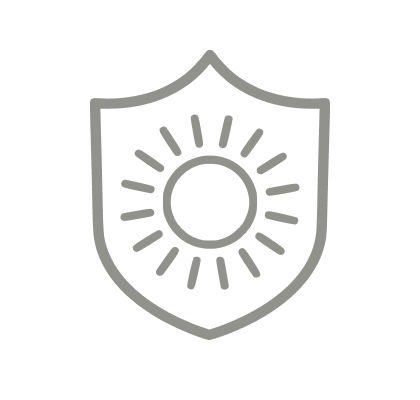 UVA/UVB Mineral Based Protection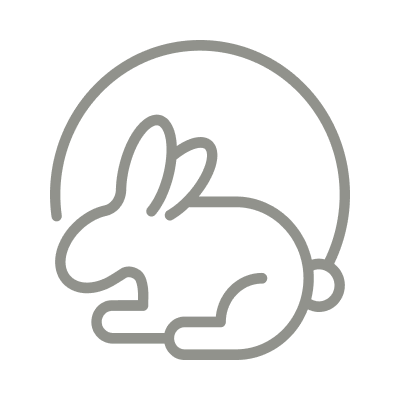 Cruelty Free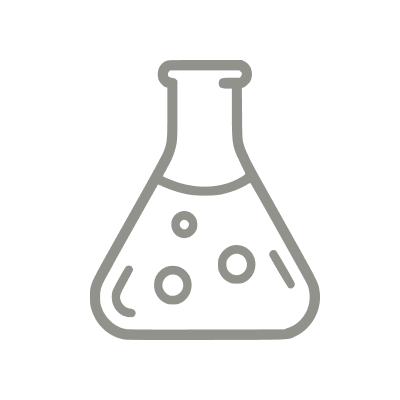 Preservative Free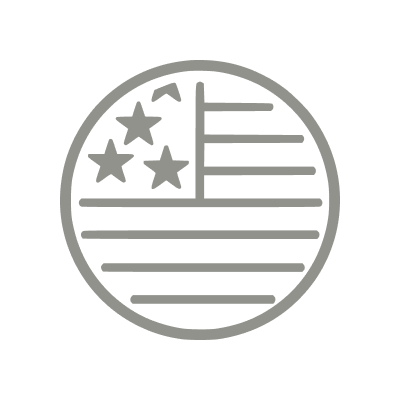 Made in the USA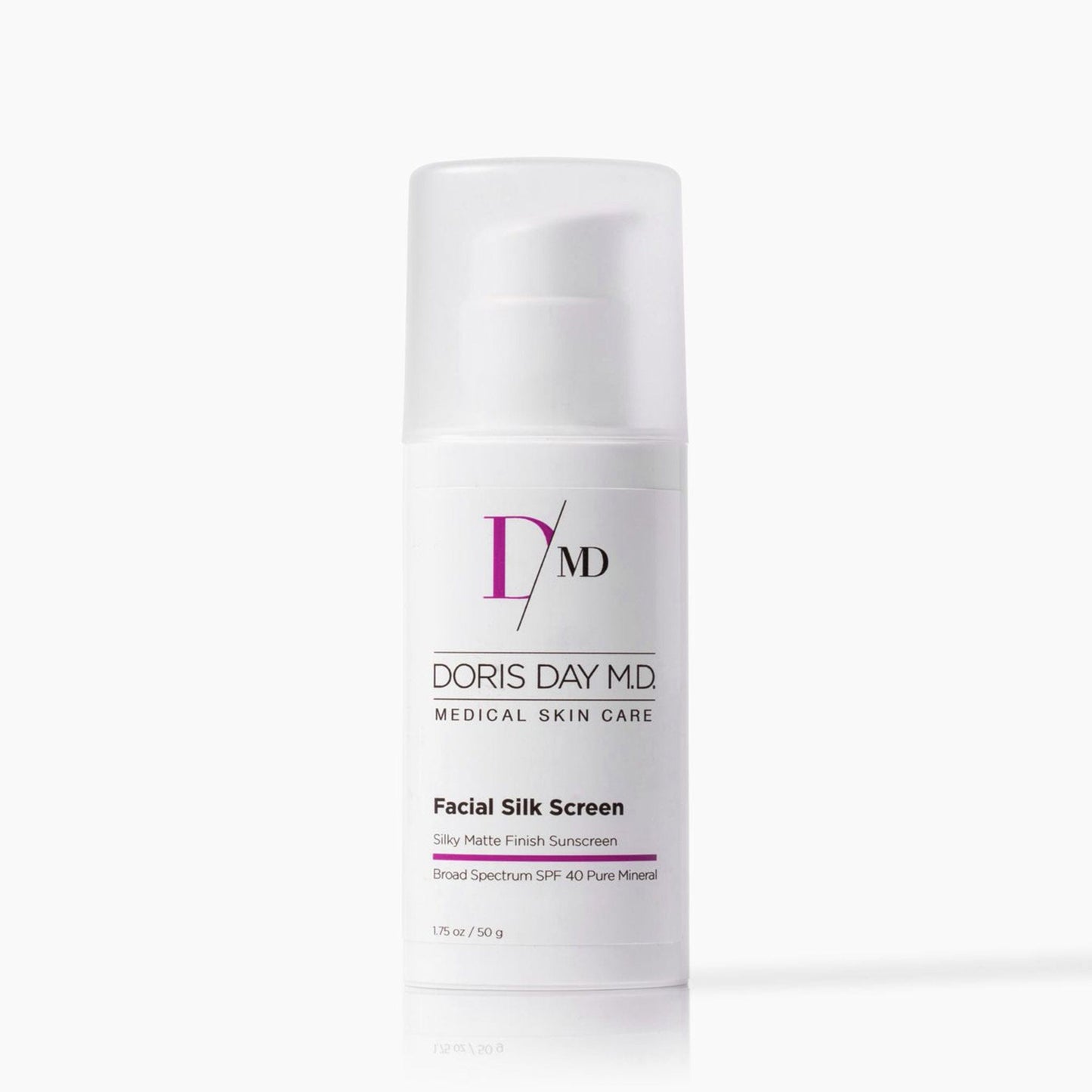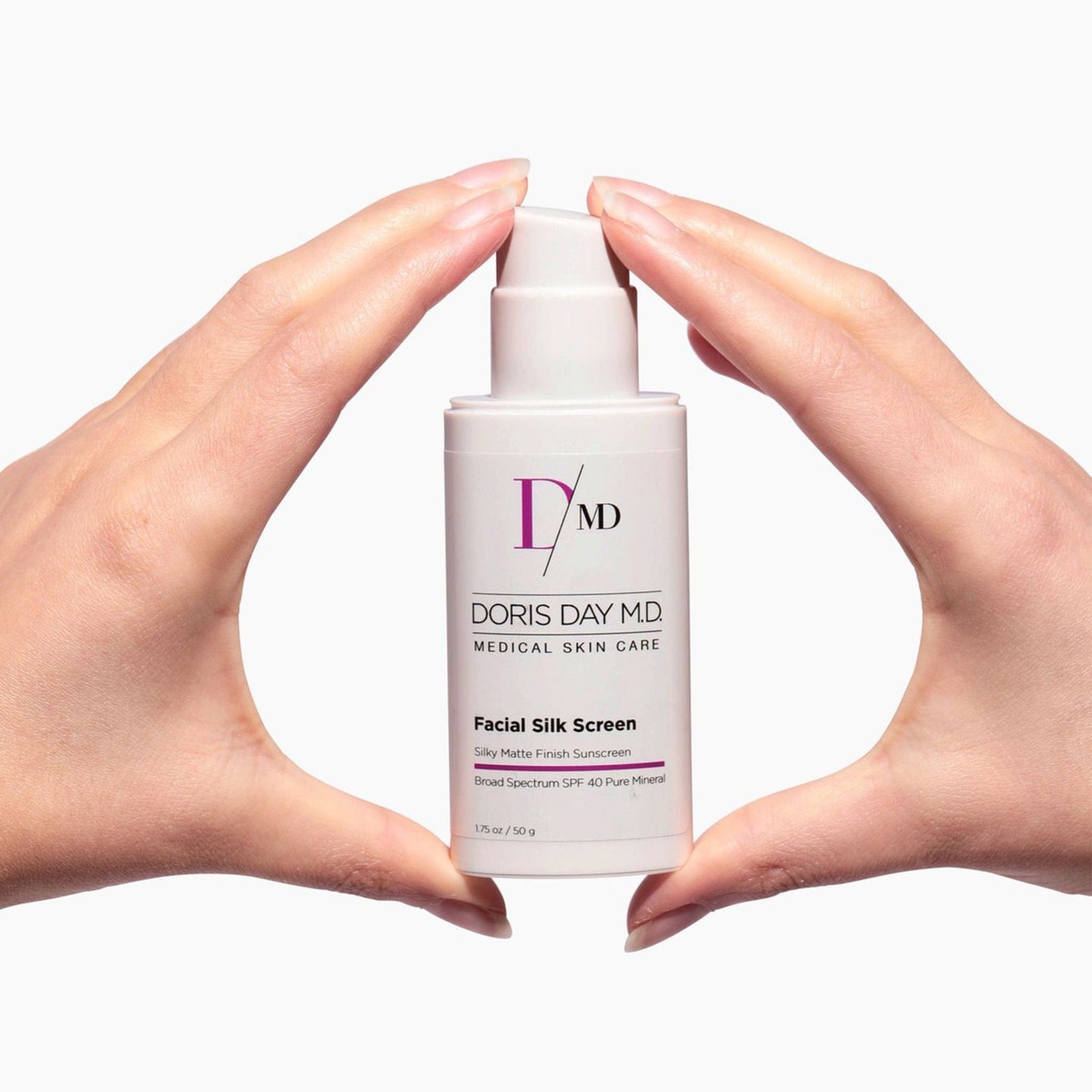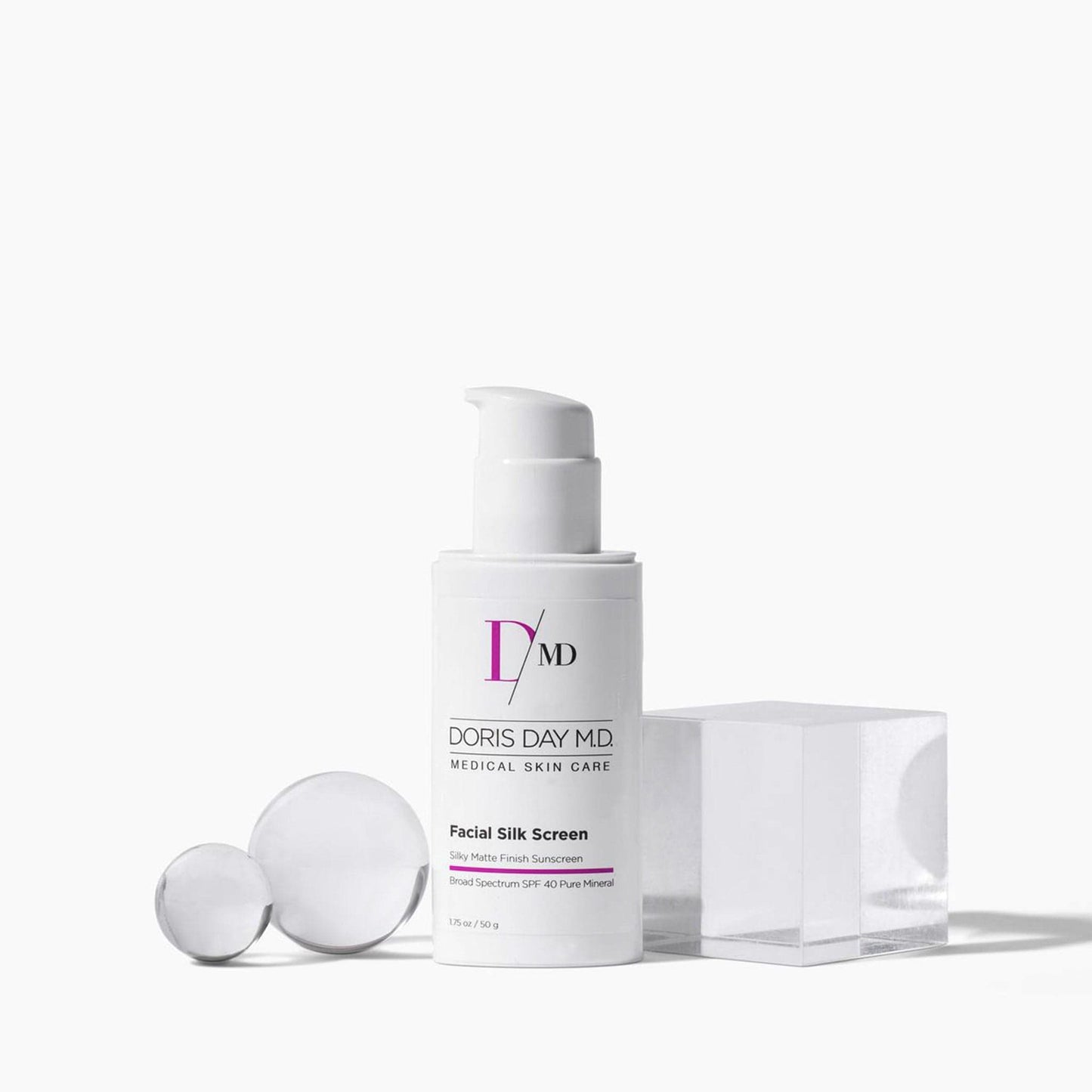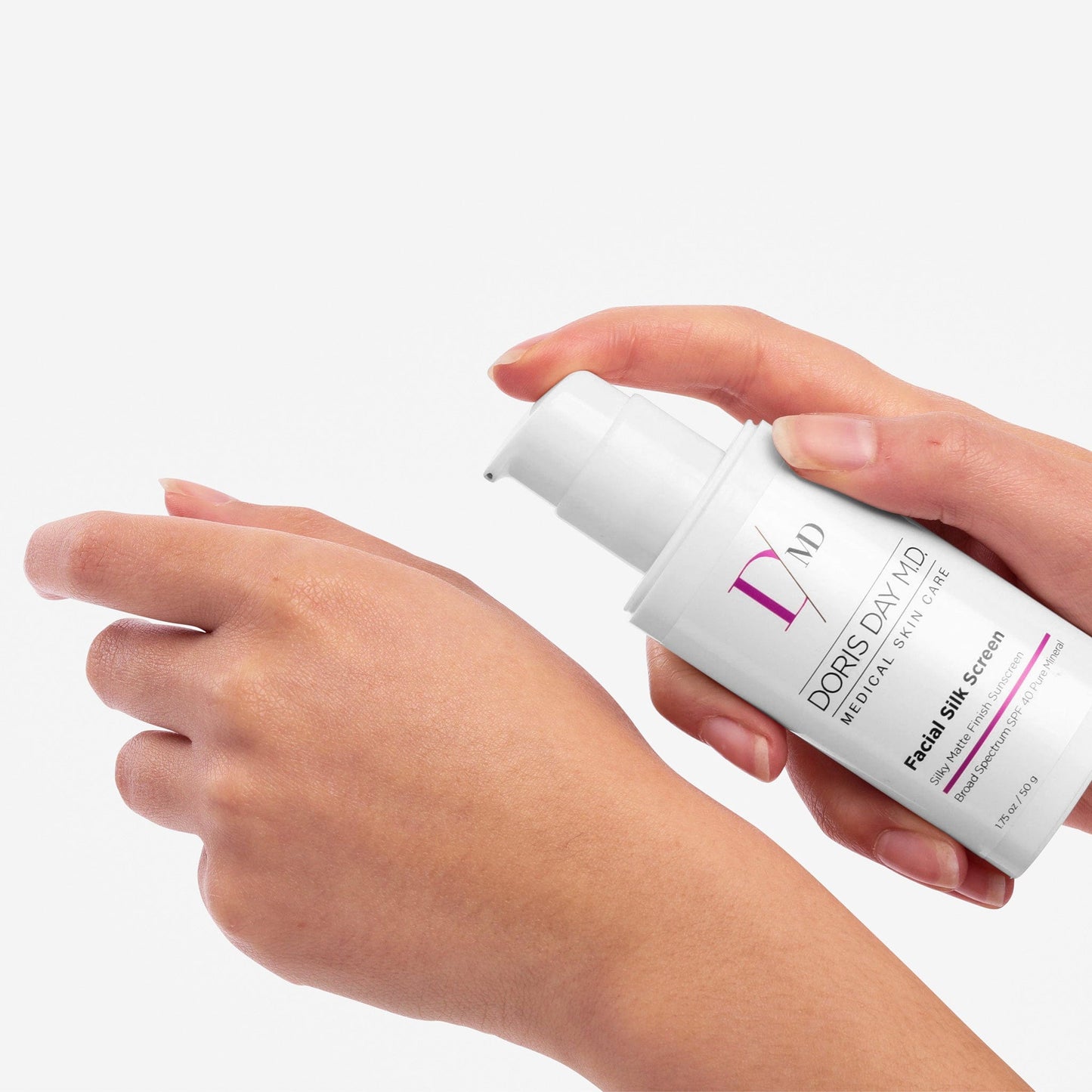 Behind the Science
Why Dr. Day Loves It
"This is unlike any daily sunscreen you've tried – it's silky smooth, has a natural tint from melanin, and leaves a beautiful, matte finish that can even work as your foundation."
Why it's Special
The addition of melanin, a naturally occurring pigment in the skin, provides antioxidant protection and gives the cream a beige tint that complements a variety of skin tones, making it an ideal choice as a primer under makeup.
What to Expect
This product is great for those with combination skin. It provides antioxidant protection. Before it's too late, mitigate any sun related skin damage with Facial Silk, especially if you are using retinols.
How to Use
Apply to cleansed skin before sun exposure and as needed. Avoid application to eye. For external use only.
Ingredients
BROAD SPECTRUM 40 PURE MINERAL - Provides protection against environmental factors including harmful UVA and UVB rays and high-energy visible light.
FERULIC ACID ESTER - Powerful antioxidant that brightens dark spots and overall skin dullness by neutralizing free-radical damage from pollution, UV light, and infrared radiation.
MELANIN - A naturally occurring pigment in the skin that provides antioxidant protection and a slight beige tint that complements skin tones.
VITAMIN C - Prevents the formation of dark spots while stimulating collagen and elastin production.
VITAMIN E - Antioxidant protection against pollution and free radicals.
Supporting Ingredients: Cyclopentasiloxane, Hexyldeanol, Bisabolol, Cyclopentasiloxane, Hexyldeanol, Bisabolol, Cyclopentasiloxane, Hexyldeanol, Bisabolol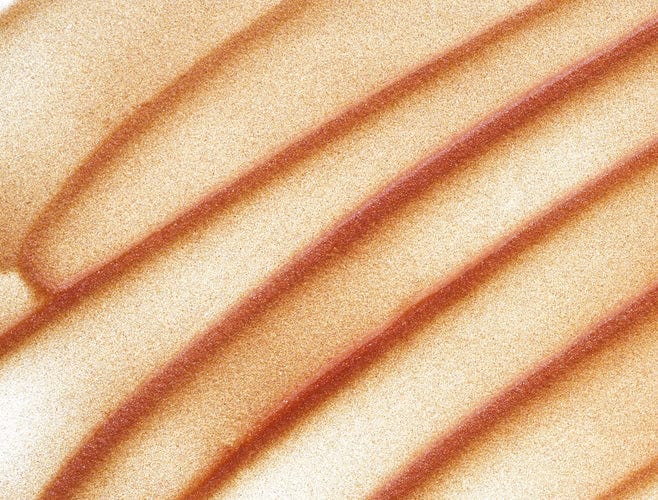 Questions? We've Got Answers.
Does this blend into the skin well?
The melanin in our Facial silk helps it blend in beautifully with most skin tones.
I have pale skin tone, will this color suite me?
It has a natural color blending capability that helps it work well with most skin tones.
What is the difference between the Facial Silk and Hydrate Facial Silk?
This Facial Silk has a matte finish and contains 4% Zinc Oxide, while the Hydrate Facial Silk has 14% Zinc Oxide and a hydrating finish.
What is the SPF?
It is SPF 40.
It's really really silky
my newest, most amazing find…..
I was never one to use sun block but Facial Silk doesn't feel like sunblock. Facial Silk' feels smooth and silky going on and looks amazing after applied. It actually covers many of my dark spots…. But that's another review!
It's the best sunblock I've ever used because I use it every day.
Get Personalized Advice from Dr. Doris Day
We offer a full array of medical and non-surgical aesthetic treatments for face and body.
Contact Us