Chemical Peel
Dr. Day's custom chemical peels are effective for creating a brighter, more even complexion by reducing pigmentation on the skin's surface and by stimulating collagen production for improved effects that continue weeks after treatment.
| | |
| --- | --- |
| Areas | Face |
| Cost | Varies |
| Duration | 30 minutes |
| Frequency | Varies |
Book Consultation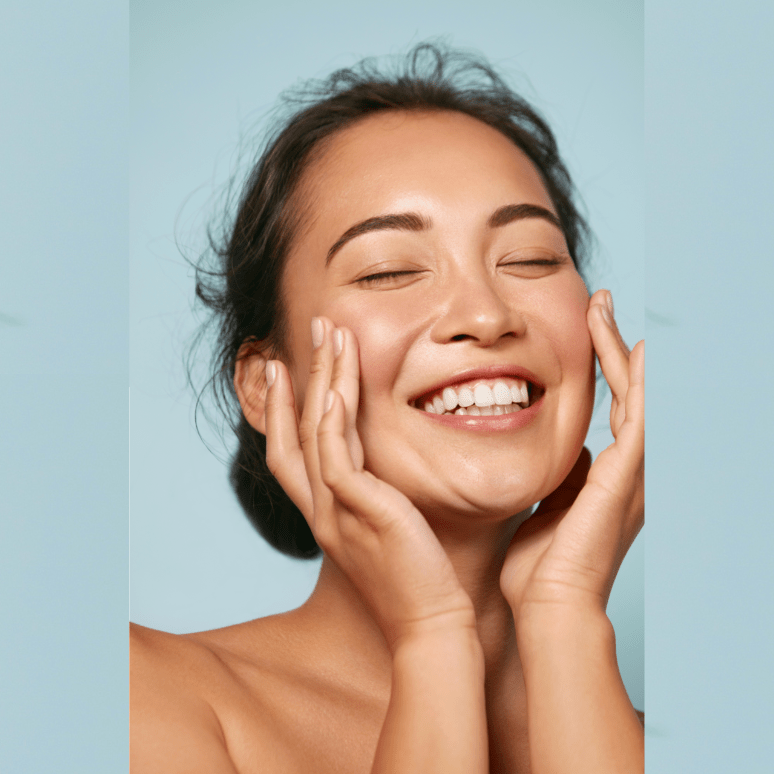 What To Expect
How it works
Specially formulated blends of powerful brightening agents and exfoliators stimulate your skin to peel. The damaged, discolored layers of skin (including sun spots!) will begin to peel 2-3 days after the in-office application, leaving behind brightened, rejuvenated skin.
How we do it
Based on an examination, Dr. Day will select the appropriate peel to best address each patient's needs, and she or our nurse aesthetician will apply the peel in office. Patients remove the peels themselves after a number of hours, with the specific duration depending on the peel. We recommend a customized at-home regimen for the next 7 days to maximize the brightening effects of the peel.
Side effects
Immediately following treatment, patients can expect redness and/or mild to moderate peeling for 3-10 days, depending on which peel was selected for their needs. The long-term effects include stimulation of collagen, improvement of skin tone and texture, and the diminishment of fine lines and hyper-pigmentation.
Time to full effect
Time to realizing the full effects of a chemical peel treatment depend on each patient and the specific treatment that they receive. A member of staff will review the projected timeline and expectations with each patient prior to beginning treatment.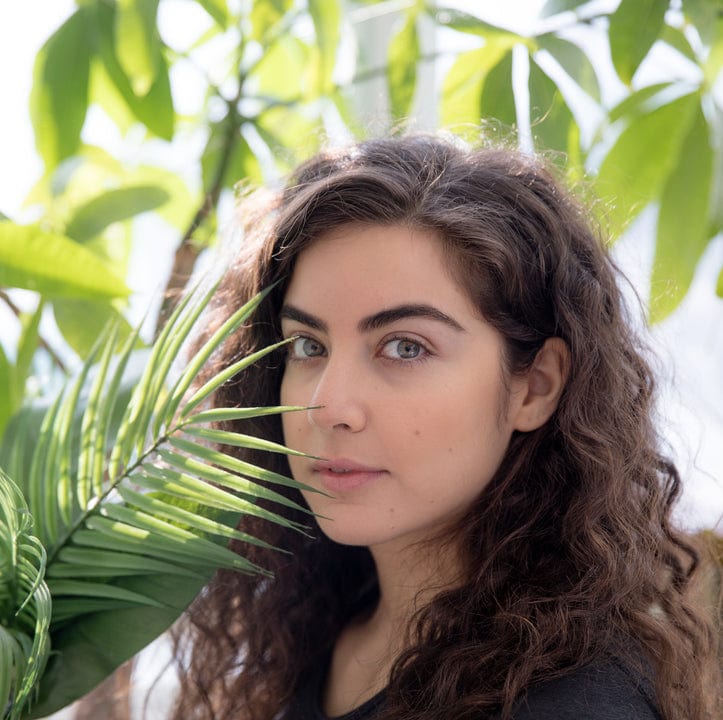 Don't Just Imagine Results. See Them.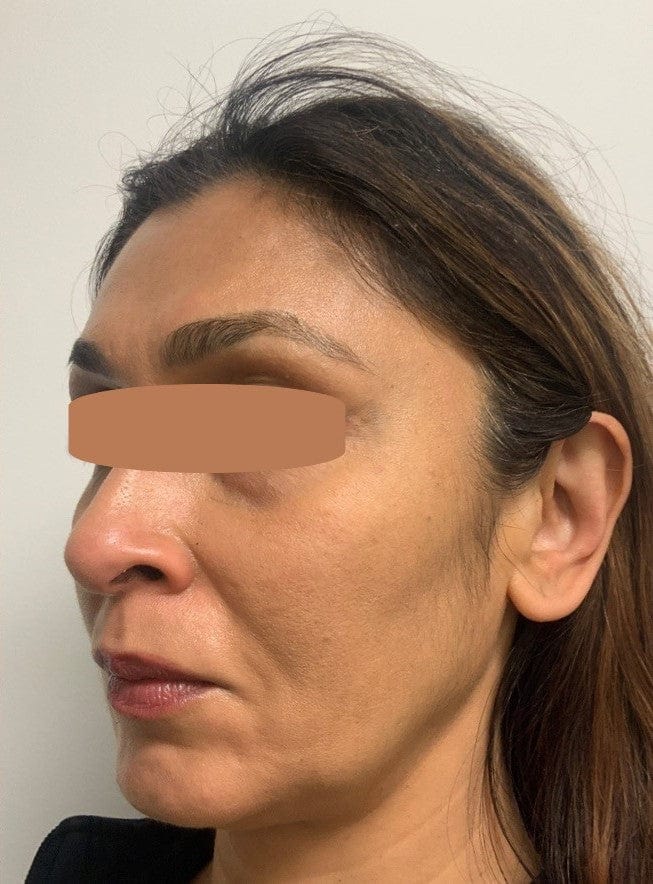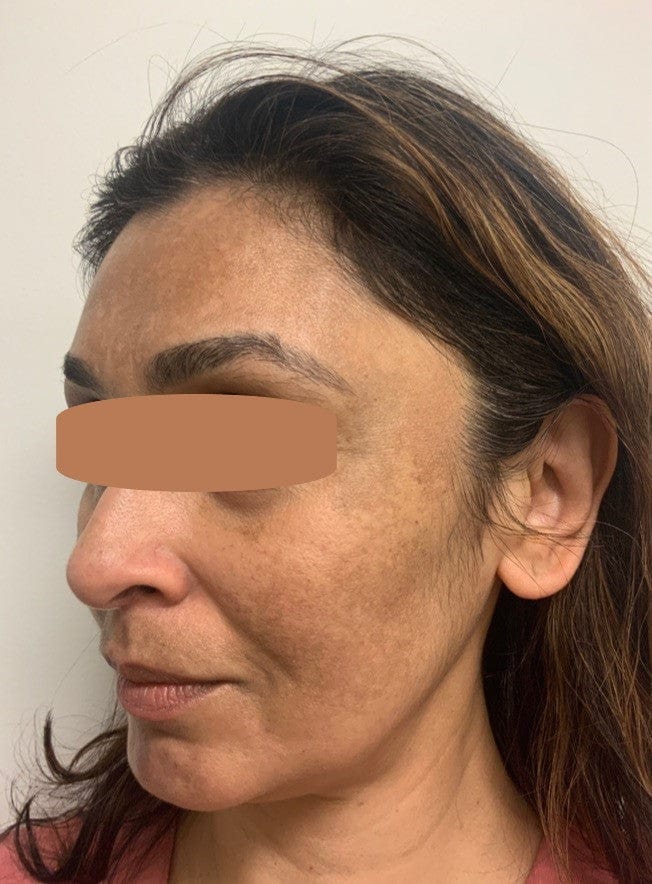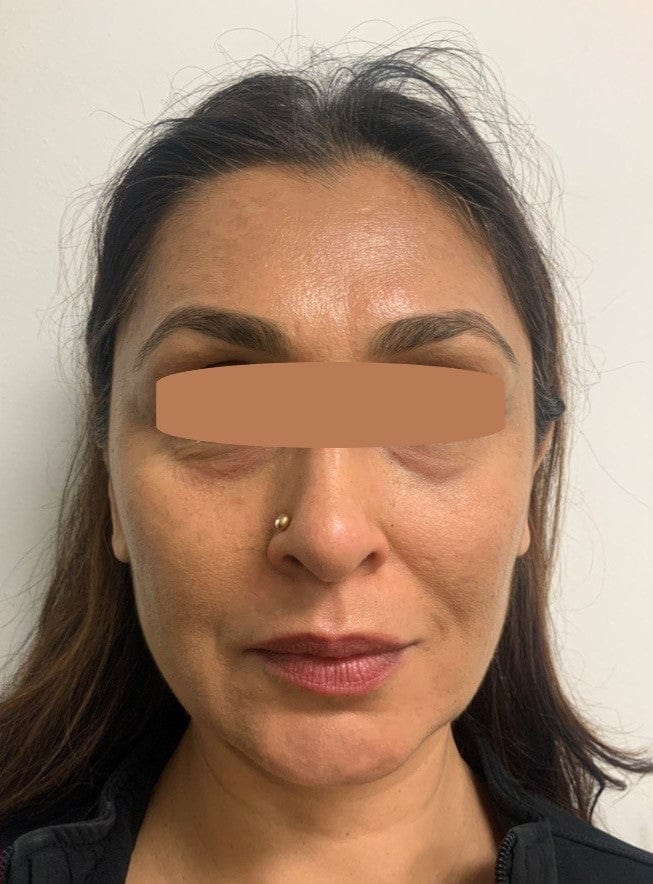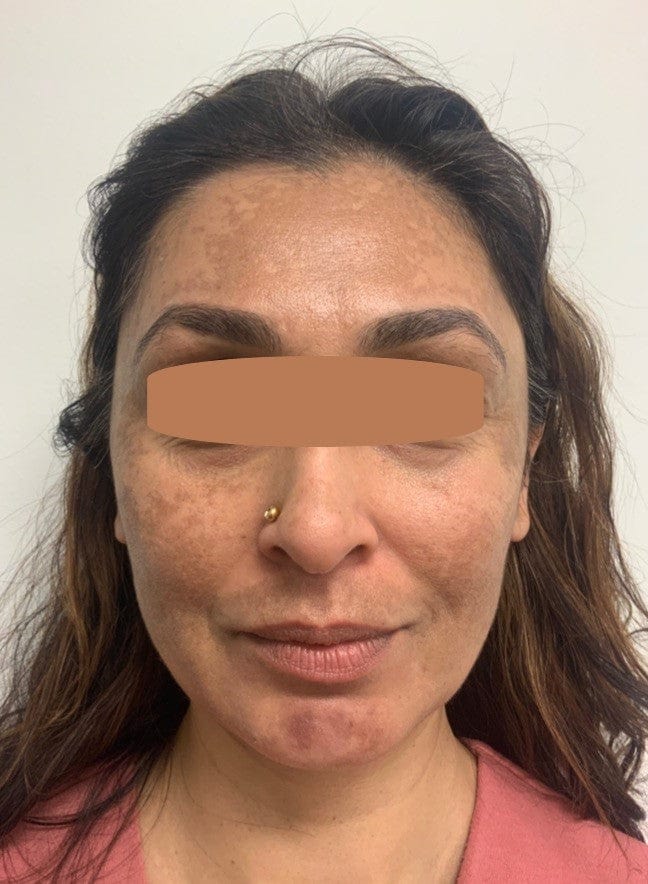 Questions? We've Got Answers.
Are chemical peels safe for all skin types?
Chemical peels are not suitable for patients with inflamed acne, a sunburn, are pregnant/nursing, or are taking Accutane.
If my skin doesn't actually peel, does that mean it isn't working?
No—even if patient's don't see skin sloughing off like the name "peel" suggests, it is still working! Some of the formulas that we use intentionally don't cause the skin to peel.
Pre-Care Instructions
Post-Care Instructions
Sun Exposure
Avoid tanning 0-7 days prior to treatment.
Ask Your Provider
Please notify our office prior to treatment if you have an active cold sore. You may require prophylactic therapy.
Medications
This treatment is not recommended for patients taking Accutane.
Sun Exposure
Avoid tanning 0-14 days after treatment.
Special Events
To ensure adequate recovery time, social events are not recommended within 0-5 days after treatment.