DORIS DAY MD SKINCARE
Handle With Care
Regular price
Sale price
$70
Unit price
per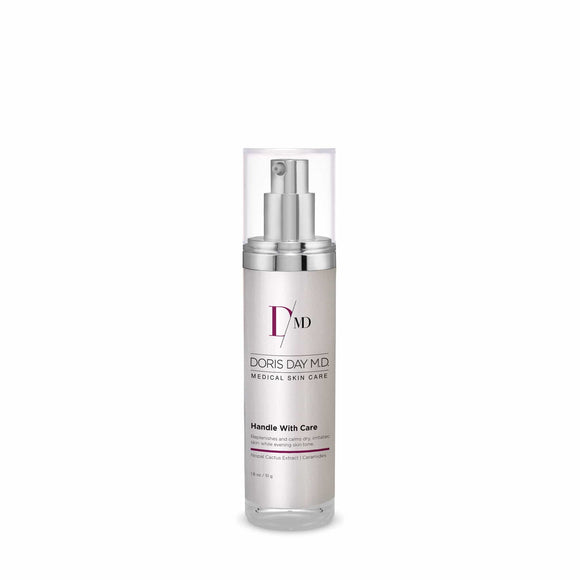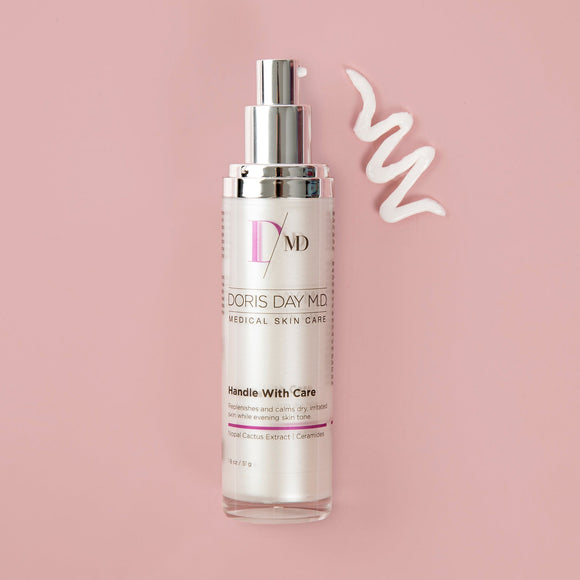 DORIS DAY MD SKINCARE
Regular price
Sale price
$70
Unit price
per
Replenishes and Calms Dry, Irritated Skin While Evening Skin Tone
Contains a blend of actives to reduce skin sensitivity, increase moisture levels, and protect against environmental damage. Specially formulated to reduce irritation associated with the use of Hydroxy Acids, Retinoids, and other highly active treatment products.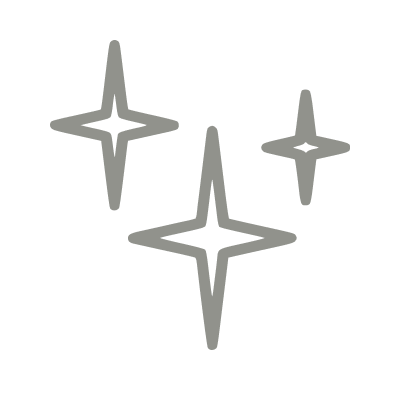 Brightening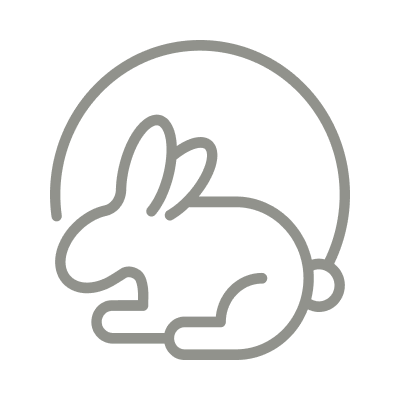 Cruelty Free
Paraben Free
Sulfate Free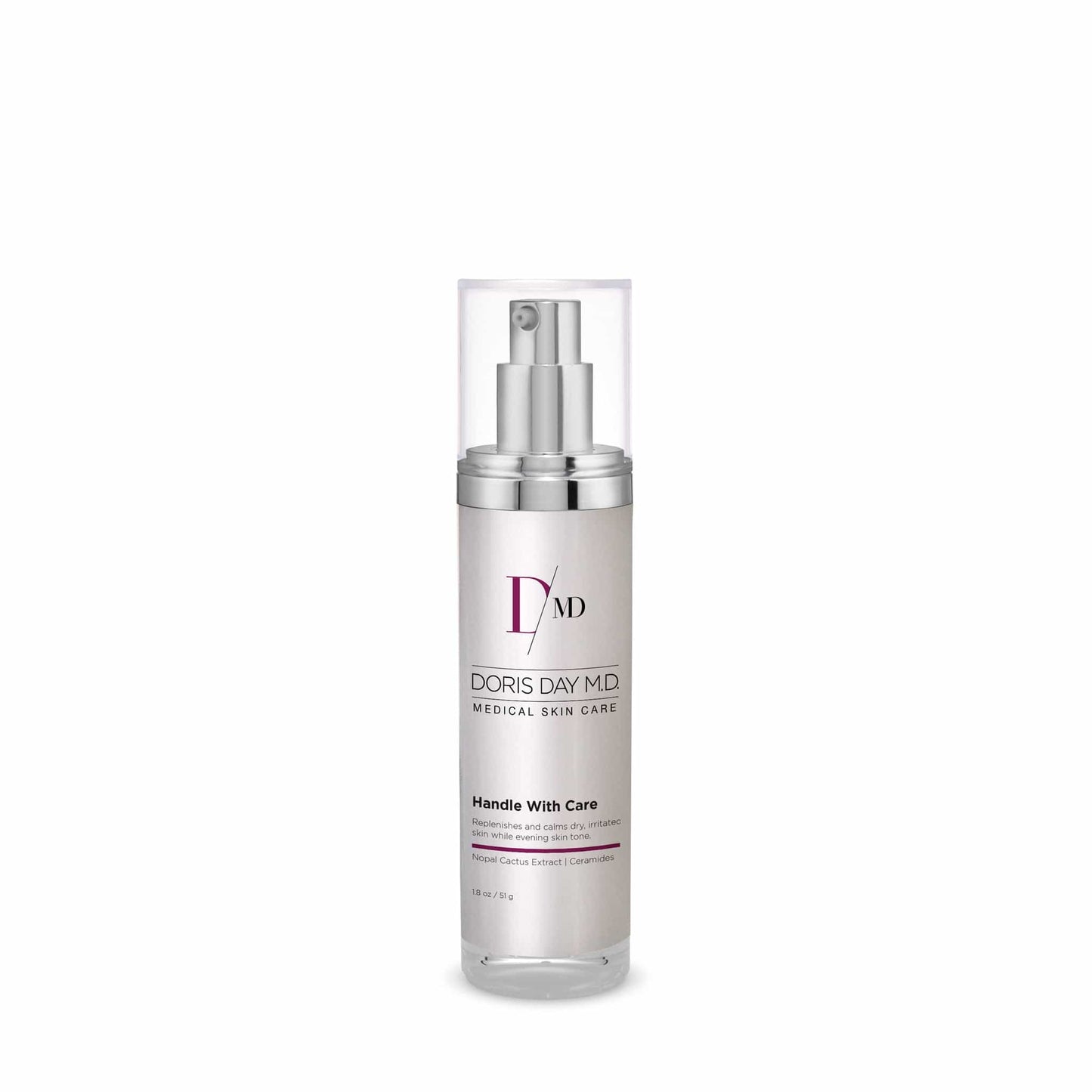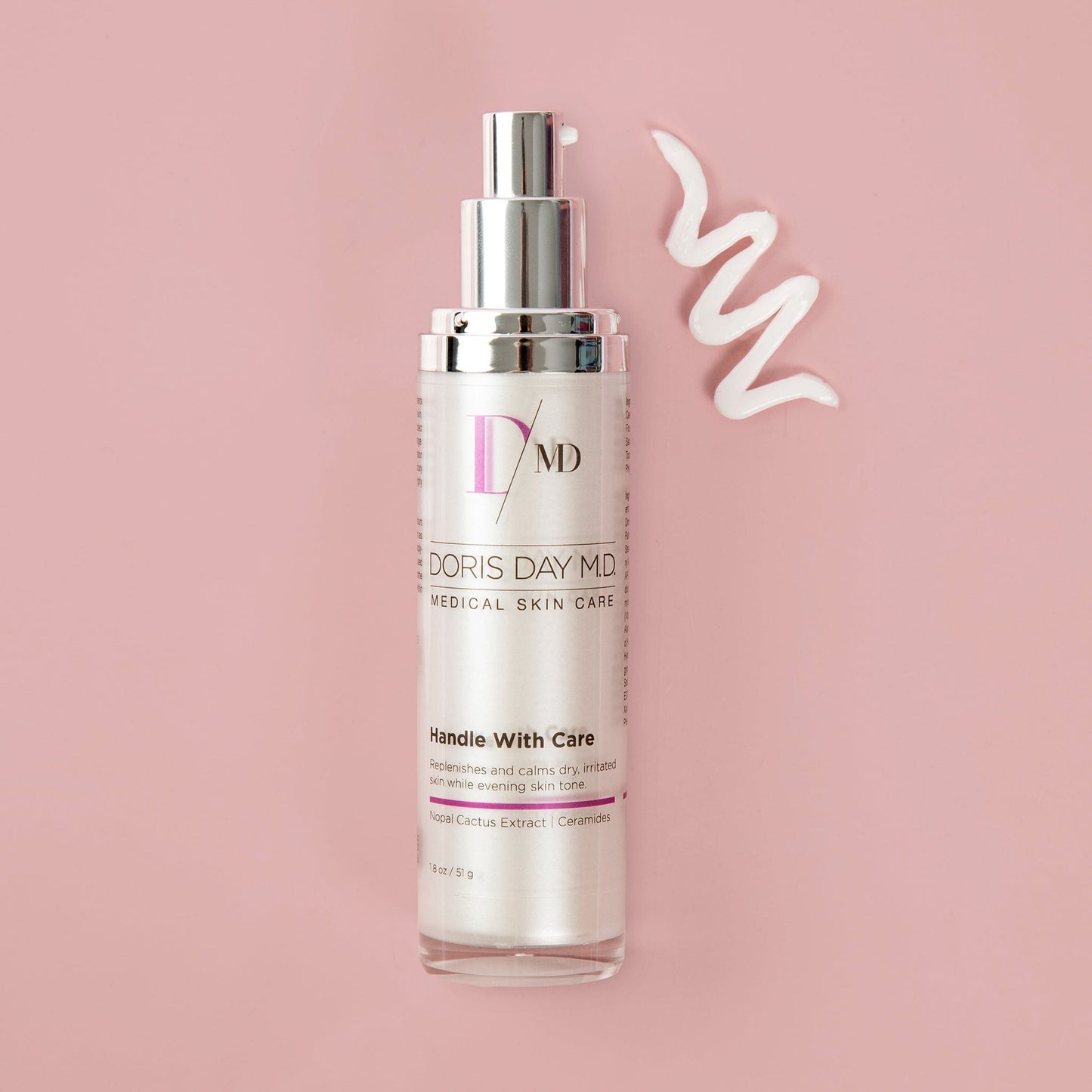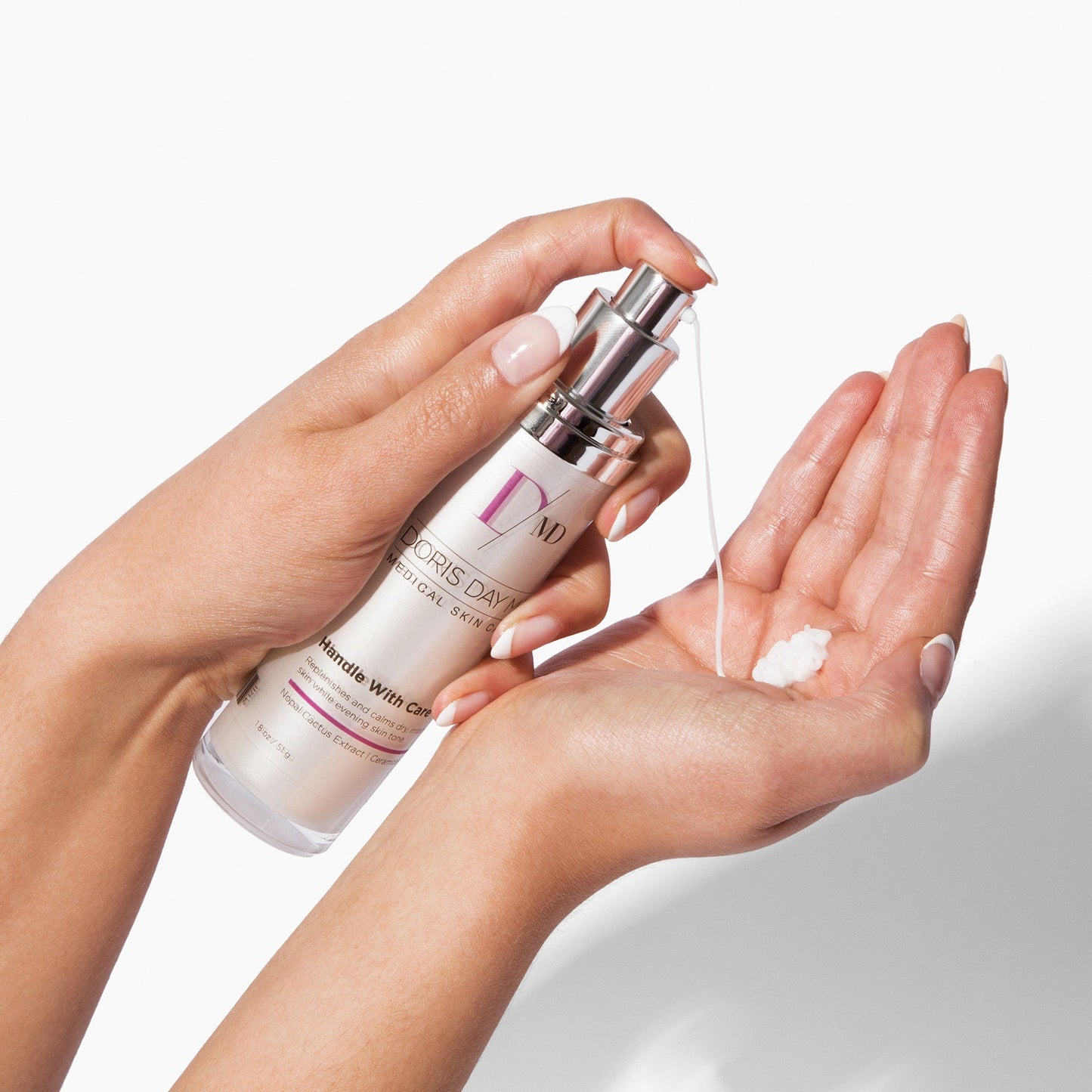 Behind the Science
Why Dr. Day Loves It
"I made this silky smooth moisturizer specifically for redness and irritation in the face and hands. Your skin will thank you with a smooth, hydrated feeling and more even skin tone."
Why it's Special
The formula of this sensitive skin moisturizer works by downregulating the most important signaling molecule enzymes in inflammation including: COX2, IL-1α and IL8. This downregulation soothes the skin, removes irritation and reduces redness, perfect for those seeking sensitive skin treatment.
What to Expect
A product perfectly formulated for skin types prone to redness, irritation and dryness. Replenishes and calms dry, irritated skin while evening out the skin tone.
How to Use
Apply a generous amount to soothe irritated and dry skin as needed. Allow to absorb before applying additional products. Can be used twice per day or as needed to soothe irritation and dryness within the skin. Can be applied to the face, neck, chest and hands
Ingredients
ALLANTOIN - Soothes and moisturizes skin by increasing water content of skin cells. Aids in wound-healing processes.
CACTUS EXTRACT - Contains high quantities of Vitamin E and electrolytes to soothe and hydrate skin.
CERAMIDES - Helps maintain the skin's natural moisture balance and prevent water loss.
SACCHARAMYCES CEREVISIAE EXTRACT - Synergizes with cactus extract to moisturize the skin and reduce neurosensory irritation.
Supporting Ingredients: Water/Aqua/Eau, Glycerin, Caprylic/CapricTriglyceride, Dimethicone, Cetyl Alcohol, Isopropyl Palmitate, Glyceryl Stearate, PEG-100 Stearate, Stearic Acid, Bisabolol, Stearyl Alcohol, Ceramide NP, Ceramide AP, Ceramide EOP, Opuntia Ficus-Indica (Napol Cactus) Extract, Sacchara- myces Cerevisiae Extract, Tocopherol (Vitamin E), Biosaccharide Gum-1, Allantoin, Phytosphingosine, Cholesterol, Hydrogenated Soy Polyglycerides, Hydrogenated Soybean Oil, Ethylhexylglycerin, Dimethiconol, Panthenol, Sodium Lauroyl Lactylate, Disodium EDTA, Carbomer, C15-23 Alkane, Xanthan Gum, Sodium Hydroxide, Phenoxyethanol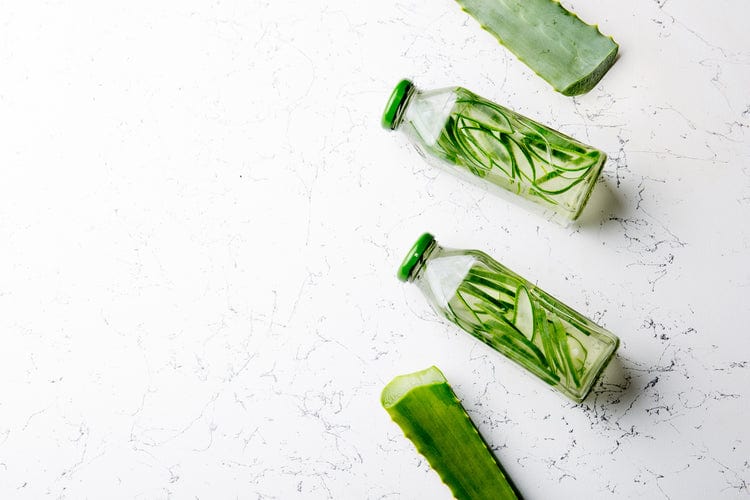 Questions? We've Got Answers.
When is the best time of day to apply this?
It is best used in the evening after cleansing and before your moisturizer
Can this product only be used for the face?
This product is also great for your hands, neck and chest.
Can I use this to help with irritation caused by retinol?
Yes this product helps reduce the irritation associated with the use of Retinoids.
How does this product calm my skin?
Our product down regulates inflammation enzymes to soothe the skin and has four different ceramides to restore skin barrier function which helps the skin maintain its natural structure.
Get Personalized Advice from Dr. Doris Day
We offer a full array of medical and non-surgical aesthetic treatments for face and body.
Contact Us