DORIS DAY MD SKINCARE
Retinol Body Serum
Regular price
Sale price
$185
Unit price
per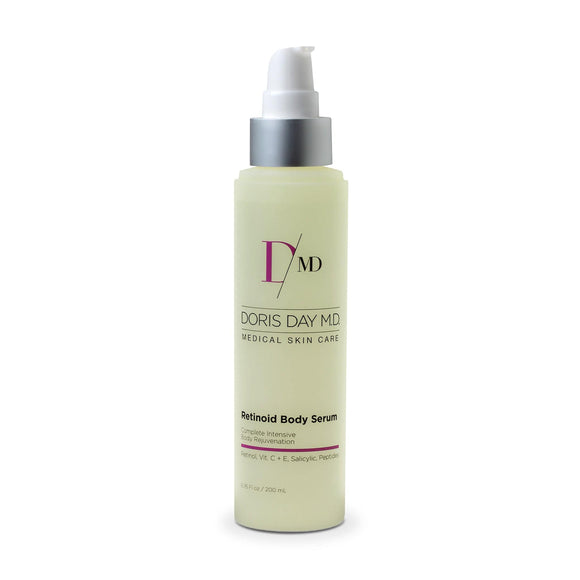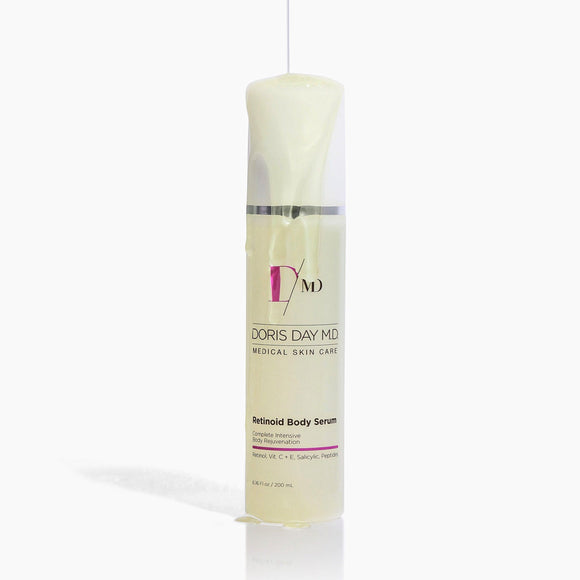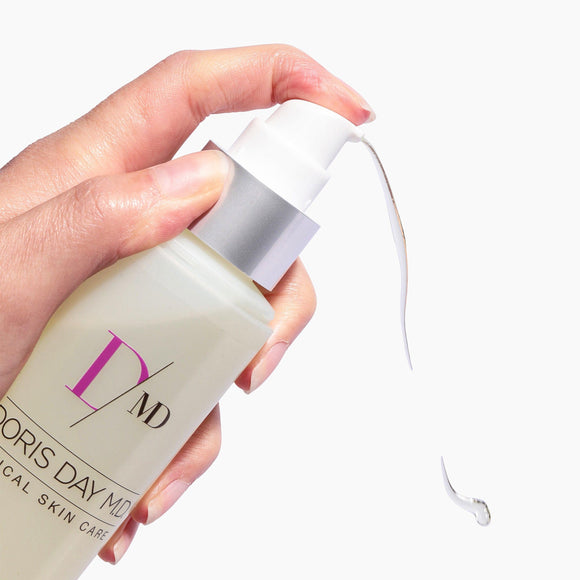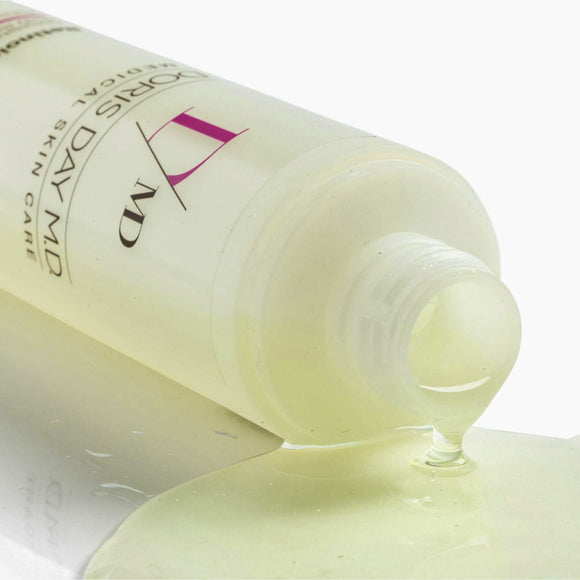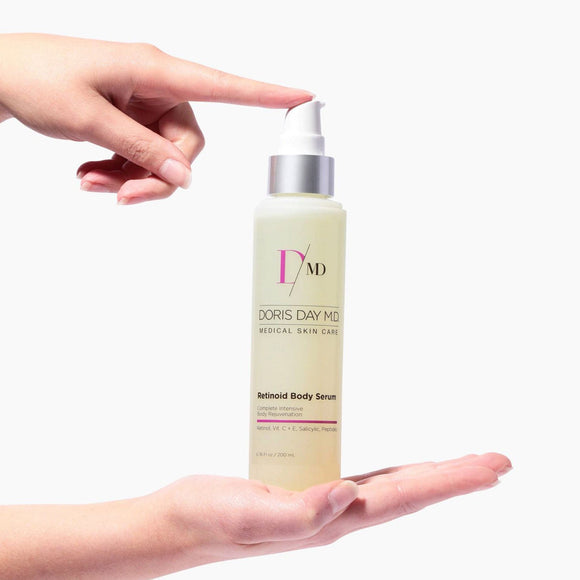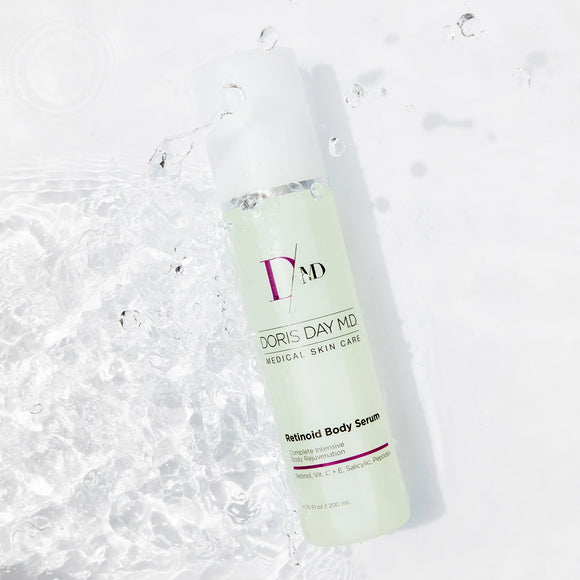 DORIS DAY MD SKINCARE
Regular price
Sale price
$185
Unit price
per
Complete Intensive Body Rejuvenation
A skin hydration and rejuvenating
serum that melts into your skin, leaving it feeling soft and hydrated while reducing the appearance of sun damage and crepiness on arms, legs, chest, and back.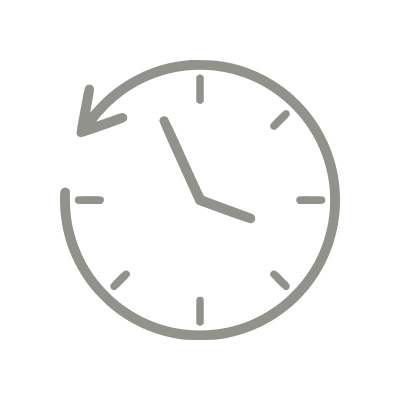 Anti-aging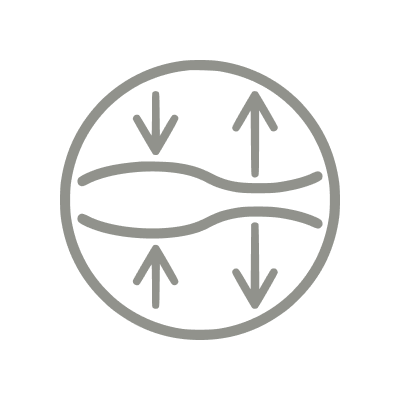 Firming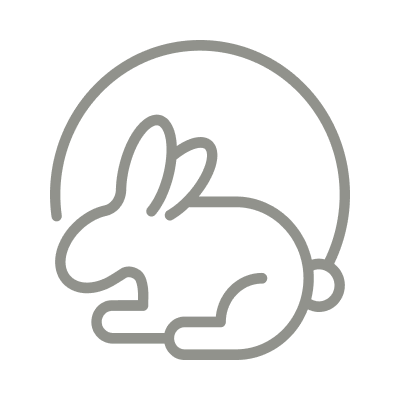 Cruelty Free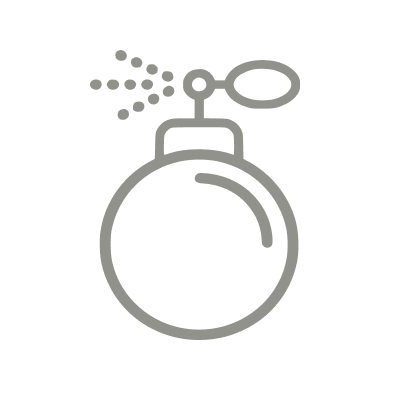 Fragrance Free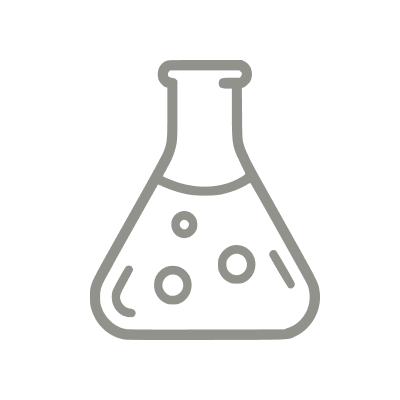 Preservative Free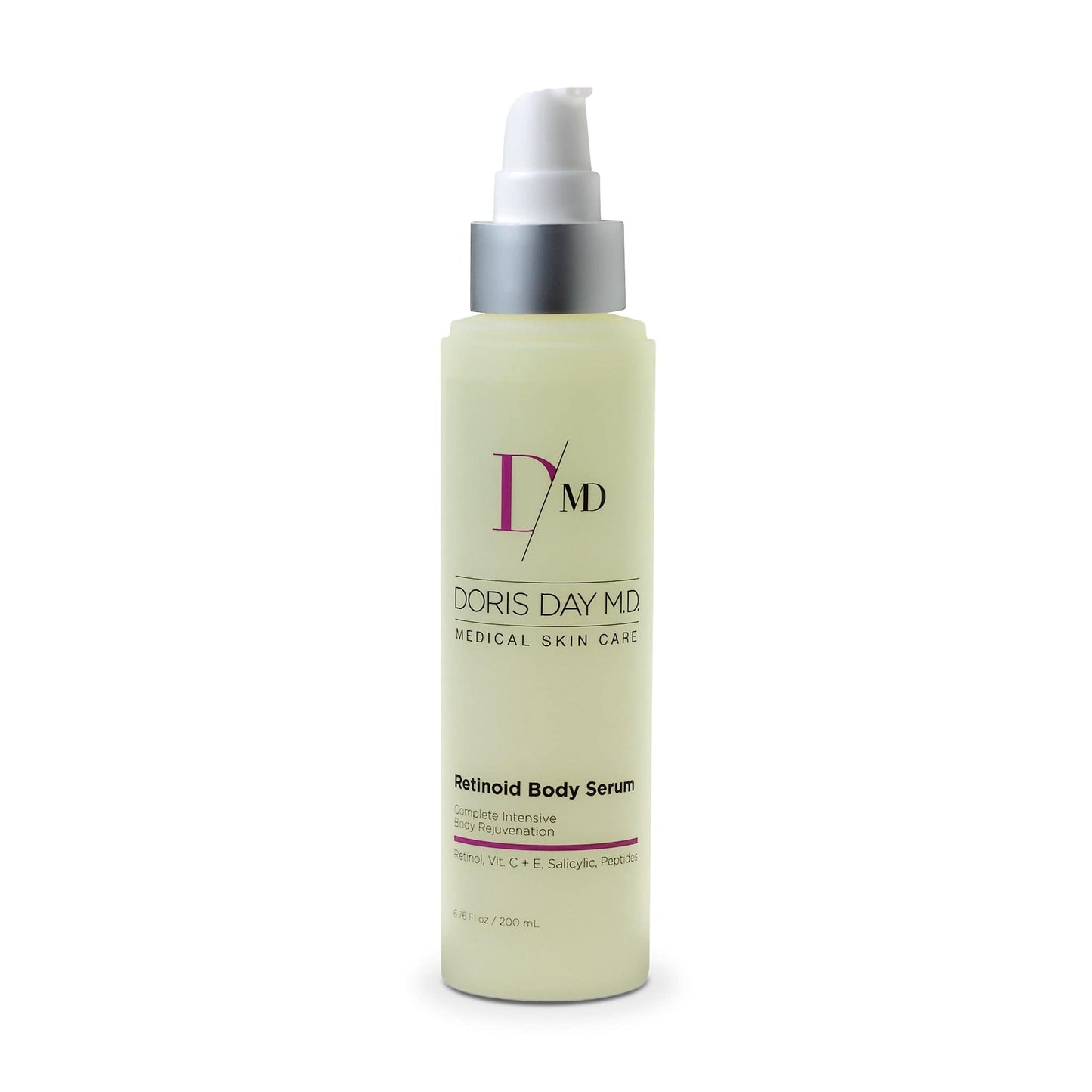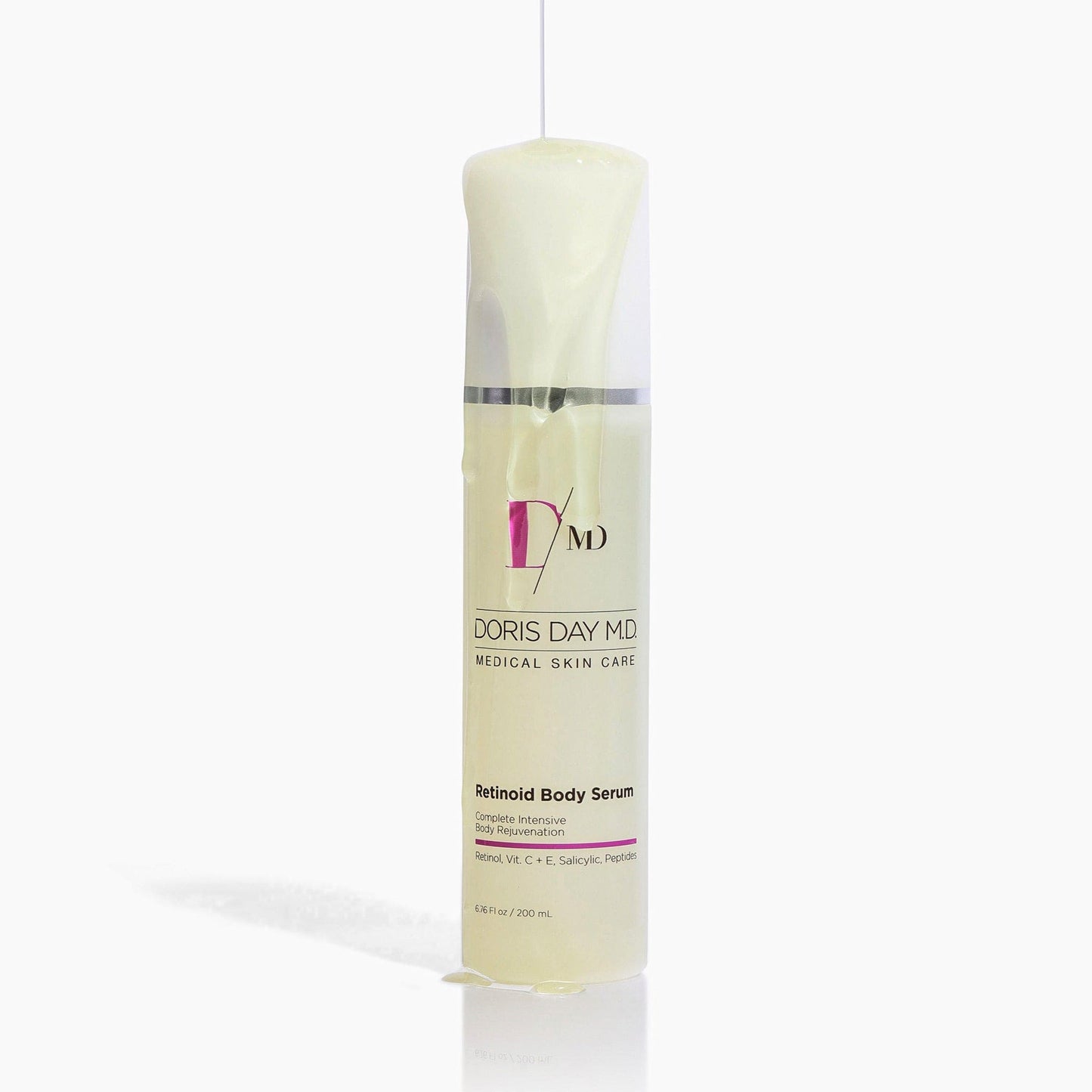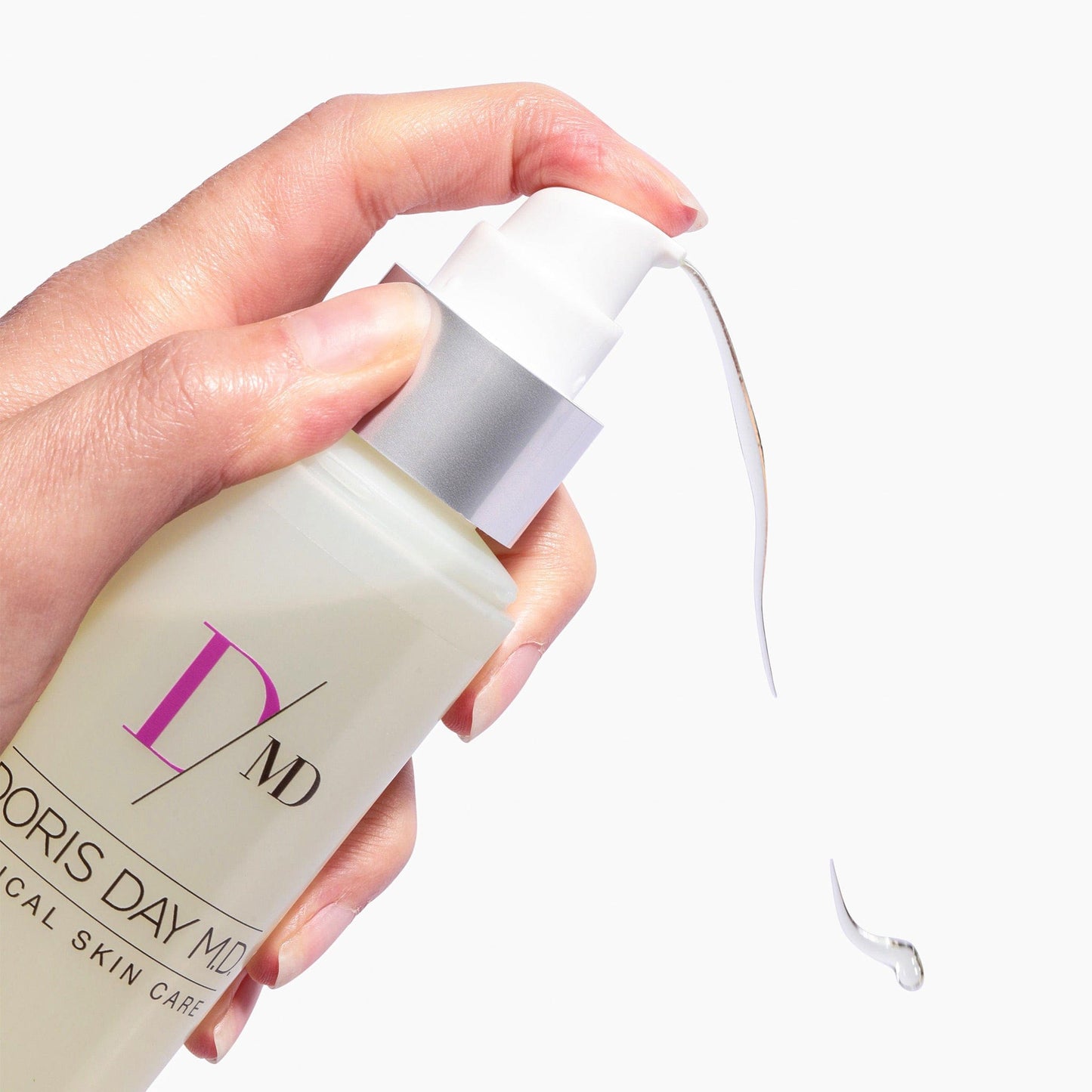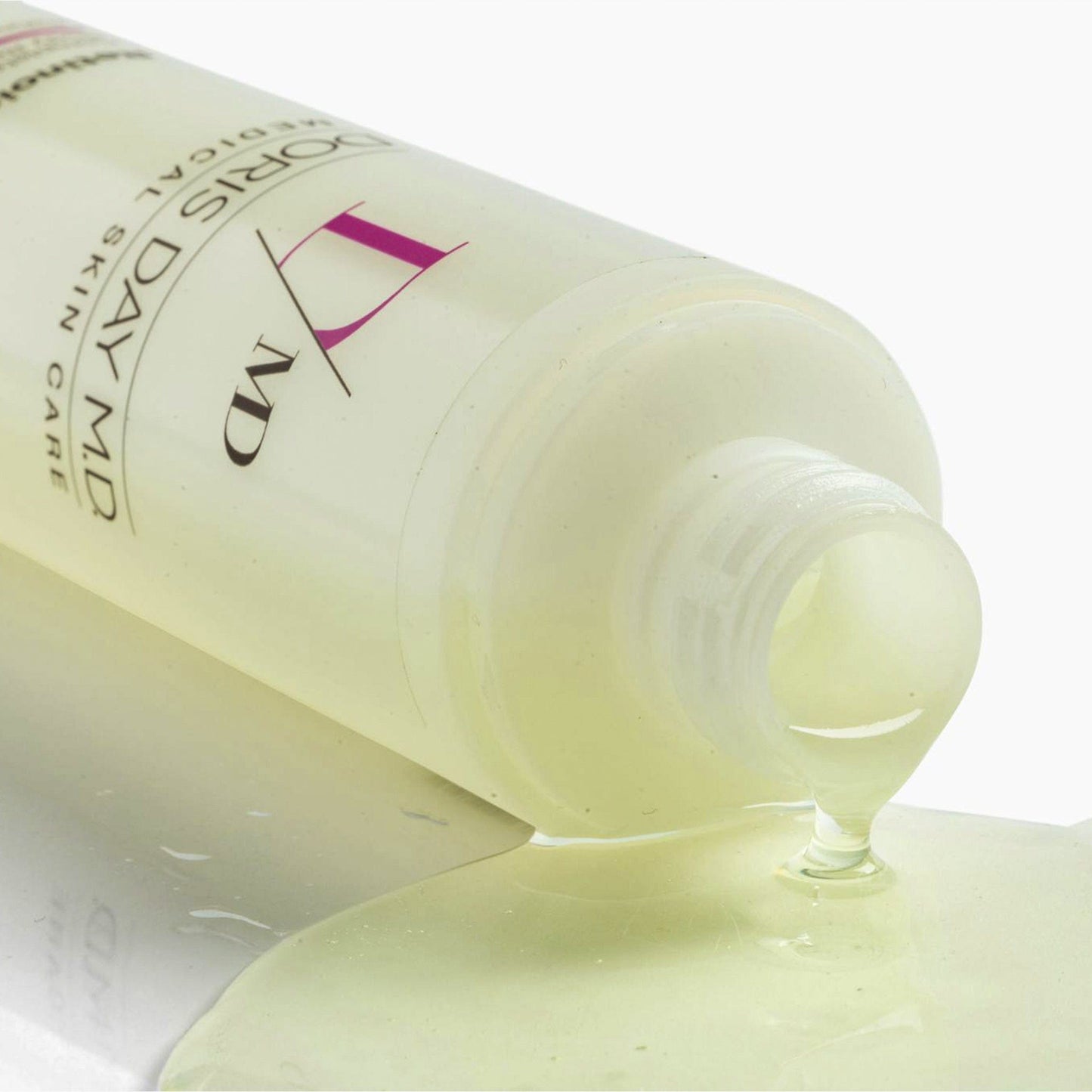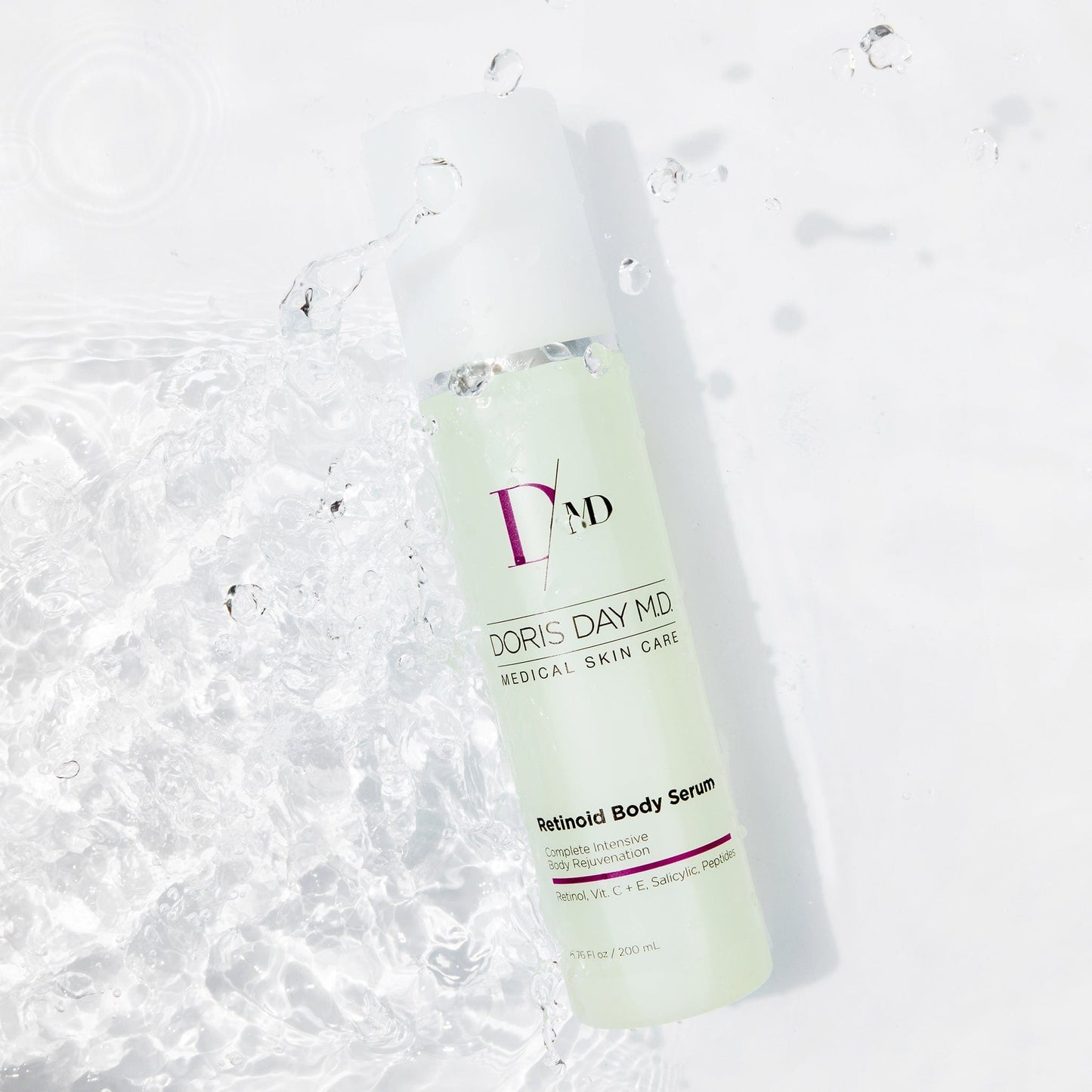 Behind the Science
Why Dr. Day Loves It
"This is one of the first retinol products specifically formulated for full body usage. It's great to smooth out bumps on outer upper arms, lessen crepey skin, and smooth neck, chest, and thighs."
Why it's Special
Formulated with 0.1% Hydroxypinacolone retinoate, which is potent and less irritating than prescription retinoic acid. Also contains vitamin C and hyaluronic acid for a complete rejuvenating effect.
What to Expect
This is an anti-aging retinol serum specifically formulated for use on the body to reveal fresh and hydrated skin while reducing fine lines, crepiness, and sun damage. Best for those who are concerned with crepey skin of the arms, chest and thighs from aging and sun damage. Also great for keratosis pilaris and discoloration left from acne.
How to Use
For best results, apply once daily at night under your favorite moisturizer. Be sure to apply sunscreen to treated areas during the day.
Ingredients
PEPTIDE COMPLEXES - Peptides interact with the most relevant protein structures of the dermal-epidermal junction including laminin, integrin and various collagens to visibly firm the skin and reduce the appearance of fine lines.
RETINOL - Boosts the production of elastin and collagen, resulting in reduced fine lines and wrinkles, age spots, uneven skin texture, hyperpigmentation, and acne.
SALICYLIC ACID - Acts as an exfoliant to deeply penetrate pores and dissolve skin debris, revealing clearer, smoother skin.
VITAMIN C - Prevents the formation of dark spots while stimulating collagen and elastin production.
VITAMIN E - Antioxidant protection against pollution and free radicals.
Supporting Ingredients: Cyclopentasiloxane, Polysilicone-11, Hexyldecanol, Bisabolol, Cetylhydroxyproline palmitamide, Stearic acid, Brassica campestris (Rapeseed) Sterols, Tetrahexyldecyl ascorbate, Tocopheryl acetate, Dimethyl isosorbide, Tridecyl salicylate, Feruloyl soy glycerides, Hydroxypinacolone retinoate and BHT.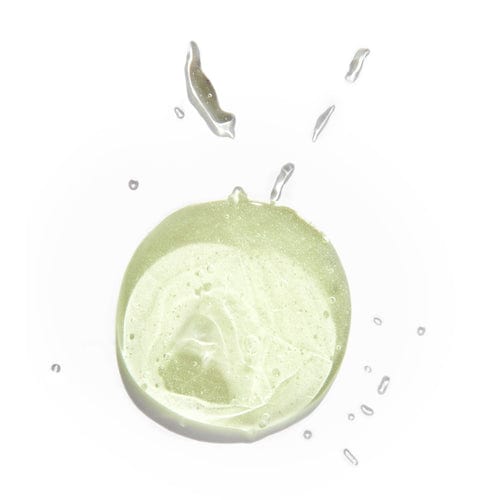 Questions? We've Got Answers.
Is the product sticky?
It feels silky and smooth on the skin, not at all sticky.
Does this replace my body moisturizer?
While it contains hyaluronic acid, which is hydrating to the skin, it is a good idea to still use your regular body cream during the drier winter months, or if you have very dry skin.
How long does it take to see results?
It can take 4-6 weeks to begin to see improvement in the appearance of crepey skin
Can this be used on the neck?
Yes, many have found it helpful for the neck as well.
I had a reaction
Sadly, I bought and tried the product, which after one use I experienced itching and rash like bumps on my arms, neck and chest. I let it calm down for about 4 days, then tried again, but my skin must be too sensitive to tolerate the product. I can use it on my elbows and knees, so I'll continue to do that.
Wish it were cheaper
Great product but so expensive! Especially for someone with over 65 skin. I 'd like to use it all the time. Now I just mix it with my Cetaphil lotion.
Pricey but amazing~
I am a cosmeceutical ...well lets just say I buy a lot of products. This is off the charts amazing....pricey but if you want to treat body like face this is moving you in the right direction!!!!
Skin Deep
Not sure jury is still out . I'm 65 & I work out with a trainer 6 x a Wk weight training towards power lifelong not body building. In fitness center 22 hours a Wk, very hydrated and do Pilates as well . I have just a few areas I was seeking an issue with the dreaded crape skin. Not sure I see a difference. I'm using another doctor's product to compare fir 1 month. So far Dr. Doris Day product this time is coming in 2nd. But they're is still weeks left in this comparison. Both doctor's products were about the same price, Dr. Day charges fir shipping abs handling & other physician does not. So Dr. Day is more expensive. The shipping fir Dr. Day takes longer to arrive to NJ. Dr. Day in NYC other physician in CA. Dr. Day product liquid pump, competing product by physician a tub of creme. In this case less is more, it is immediately absorbed and not greasy. Dr. Day product absorbed too but takes a great deal more to do the same job on skin. I like Dr. Day & her information on videos, she is very knowledgeable abs wish NYC didn't have extremely high lethal crime in todays time, otherwise I would visit her office.
Ordering a 2nd Bottle!
I love the smooth, non-greasy feel of this product. You're right, Dr. Day, I wish I could just "dip" myself in this! I have tried so many products and have even considered an arm lift as well as laser treatments on my décolleté area. I need to say that any product will not take the place of surgery to remove excess skin nor will it take the place of a balanced diet and exercise, however, combined with healthy life-style habits, I feel any future procedures can at least be held at bay. Thank you!
Get Personalized Advice from Dr. Doris Day
We offer a full array of medical and non-surgical aesthetic treatments for face and body.
Contact Us