DORIS DAY MD SKINCARE
Clarifying Mint Mask
Regular price
Sale price
$38
Unit price
per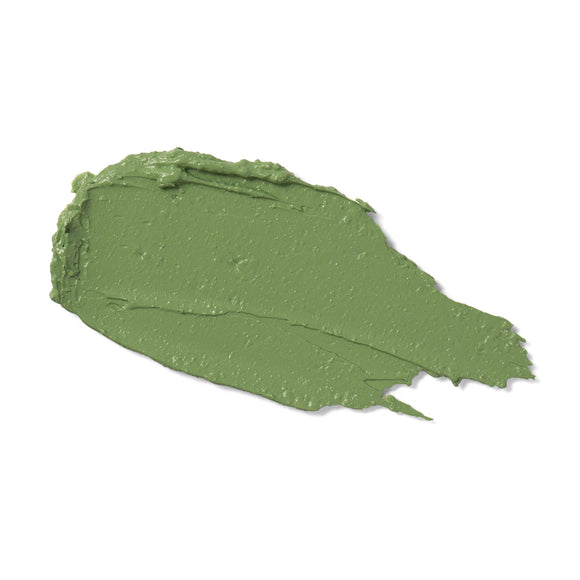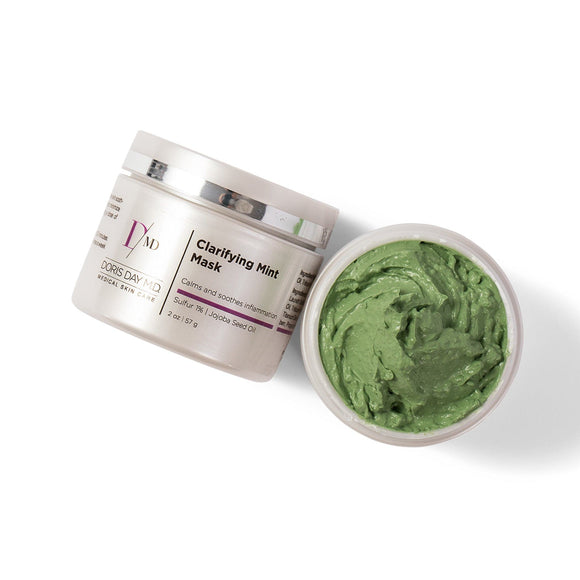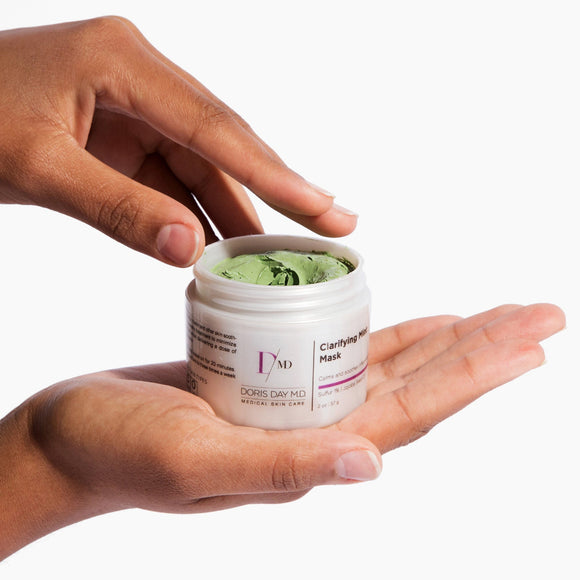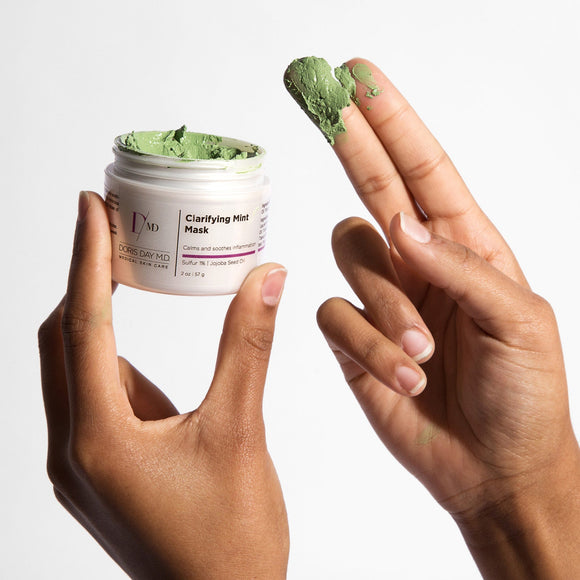 DORIS DAY MD SKINCARE
Regular price
Sale price
$38
Unit price
per
Calms and Soothes Inflammation
This product is specially formulated to draw sebum, pollutants, impurities, and bacteria out of skin. It features an array of powerful yet gentle key ingredients including Sulfur 1.0%, Jojoba Seed Oil, and Wheat Germ Oil that calm redness, smooth the look of wrinkles, fight blemishes, and deeply hydrate. Clarifying Mint Mask is great for all skin types, especially acne-prone skin, as it reduces the appearance of pores, minimizes blackheads and blemishes, and enhances overall clarity for a refreshed complexion.
Non-comedogenic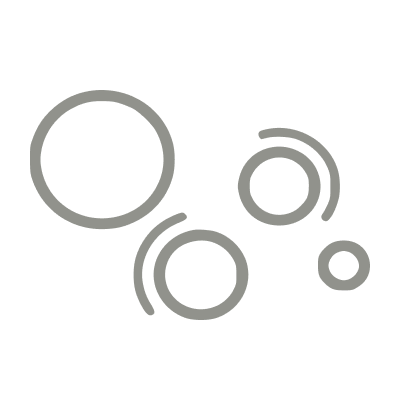 Pore-refining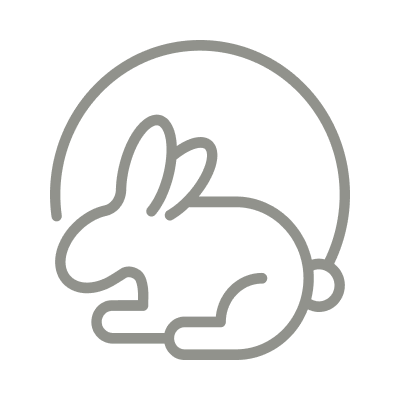 Cruelty Free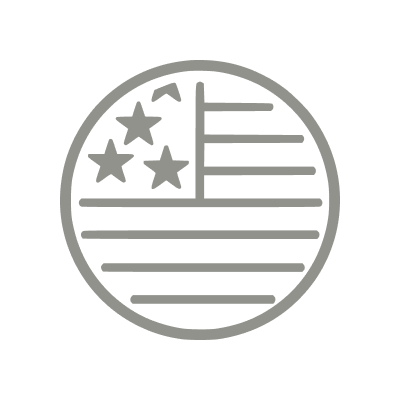 Made in USA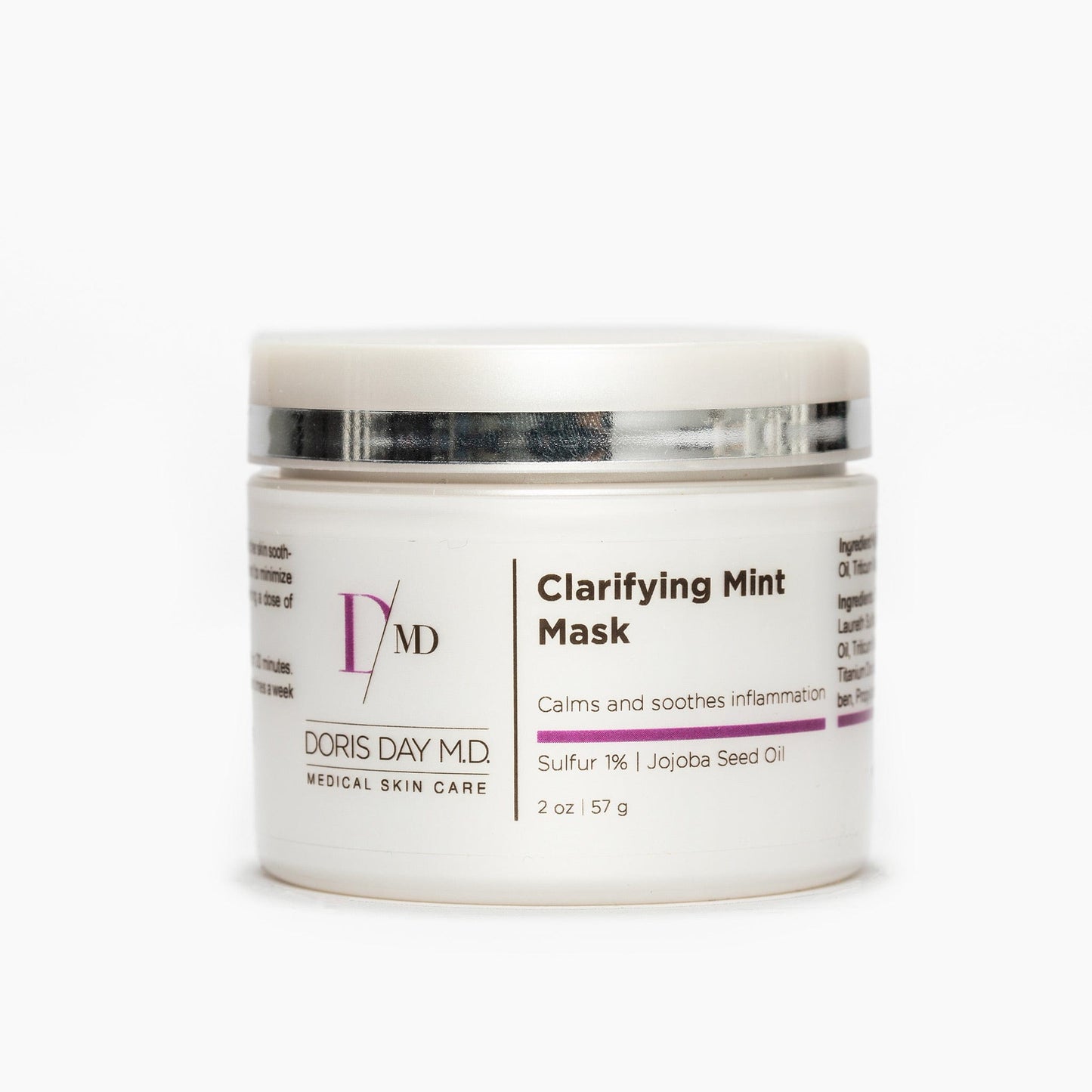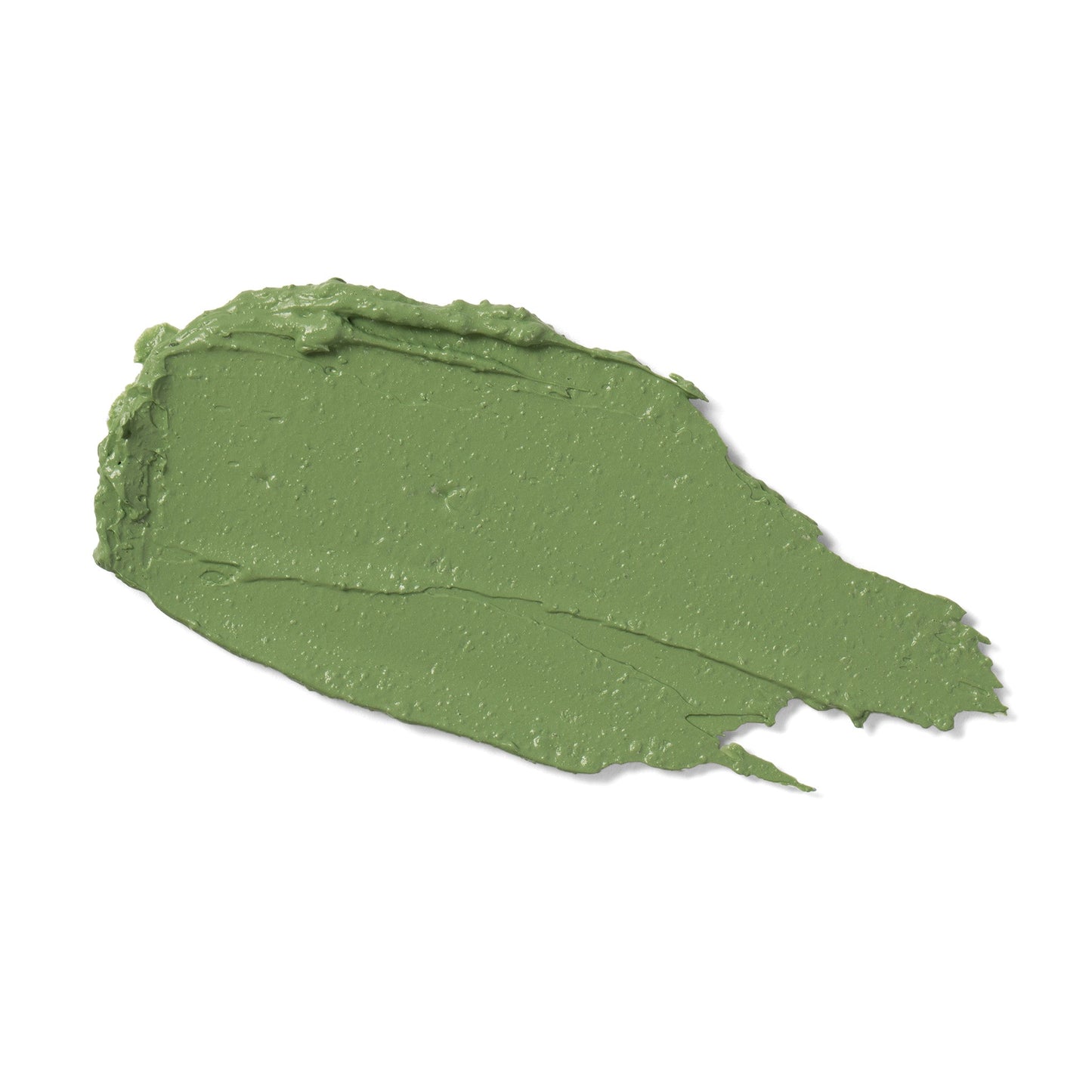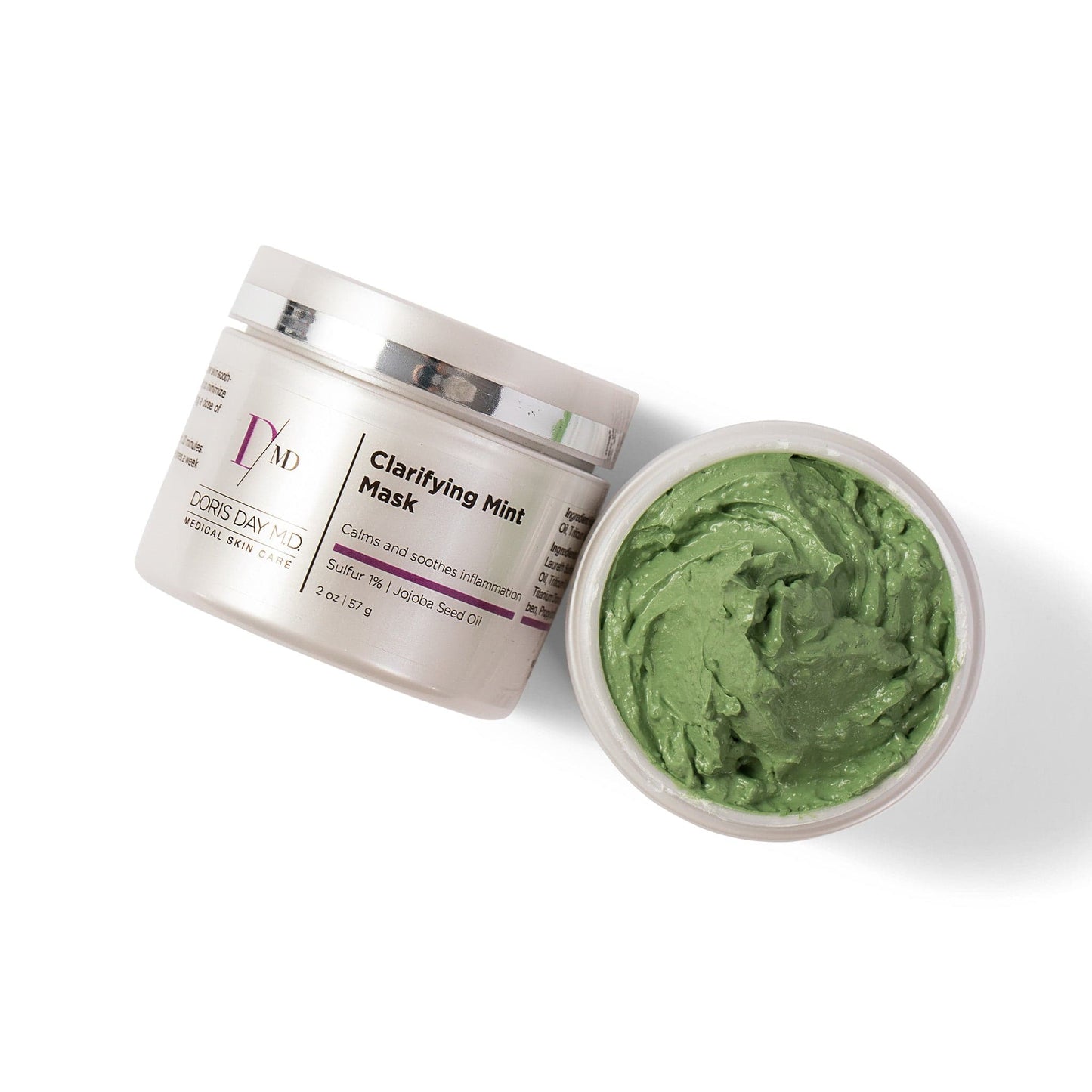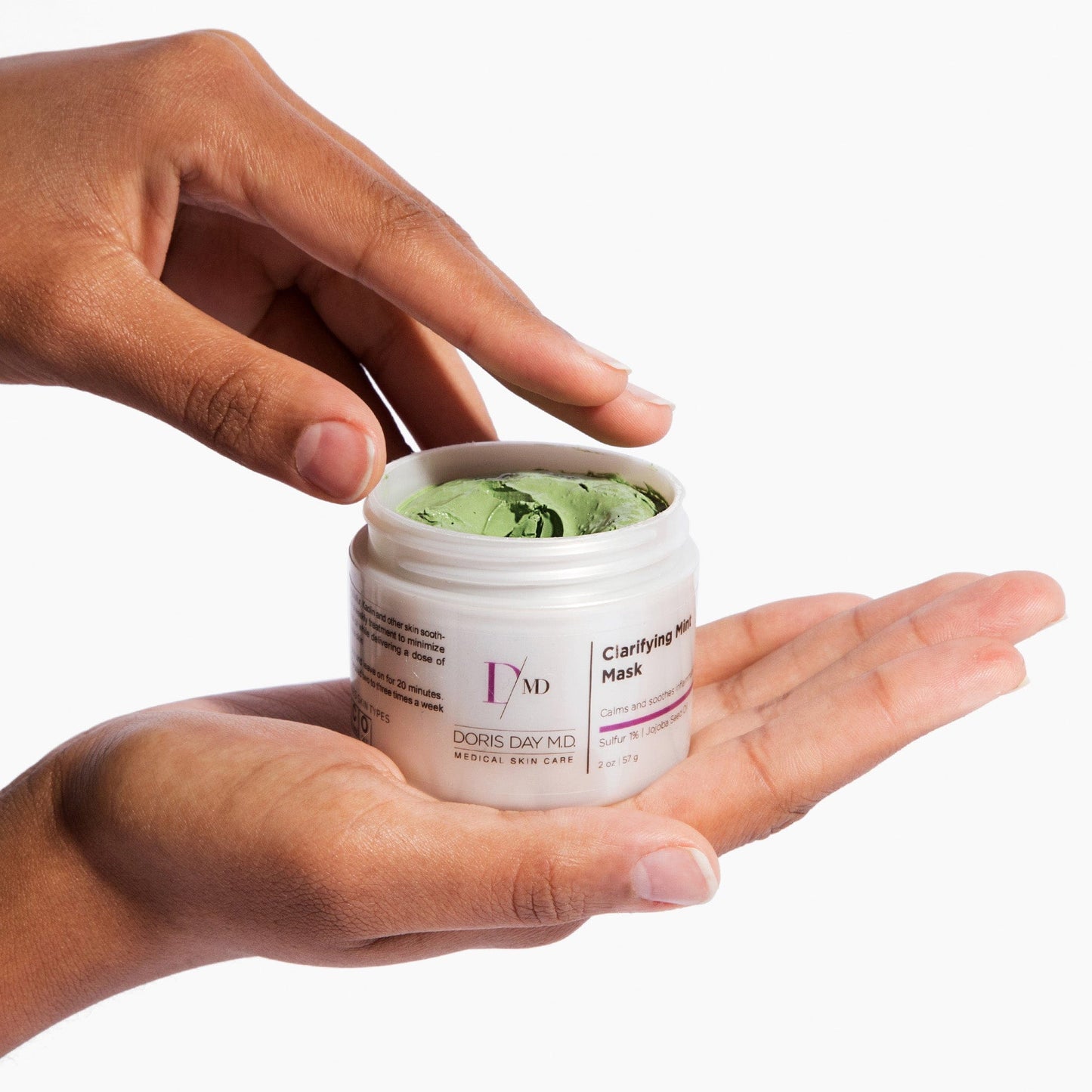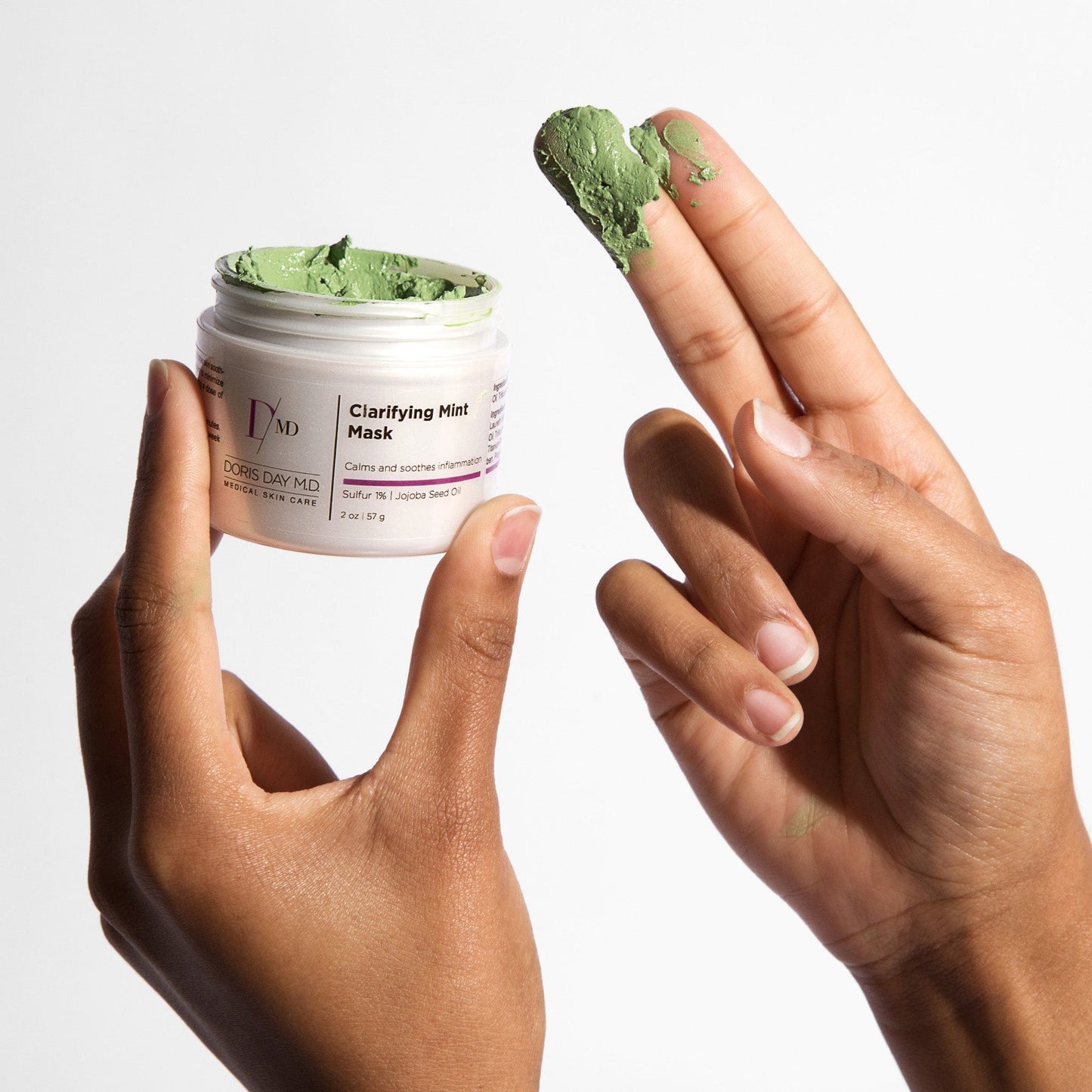 Behind the Science
Why Dr. Day Loves It
"This smells and feels so refreshing and calming, and does a great job of calming inflammation and reducing the appearance of pores."
Why it's Special
A weekly treatment that targets inflammation and redness and provides anti-aging benefits.
What to Expect
A powerful array of ingredients can minimize blemishes, hydrate drying skin, and enhance overall skin clarity. Those who are struggling with acne and enlarged pores can turn to the clarifying mint mask to decrease pore size and control increased oil levels of the skin.
How to Use
Apply to clean skin and leave on for 20 minutes. Rinse with warm water. Can be used two to three times a week.
Ingredients
JOJOBA SEED - Reduces inflammation of post-procedure skin and acne-associated irritation.
KAOLIN - Balances the skin's natural oil levels and gently exfoliates to purify pores.
SULFUR 1% - Fights signs of acne by inhibiting bacterial growth and minimizes oil production.
WHEAT GERM - Reduces inflammation of post-procedure skin and acne-associated irritation.
Supporting Ingredients: Deionized Water, Bentonite, Glycerin, Sodium Laureth Sulfate, Kaolin, Simmondsia Chinensis (Jojoba) Seed Oil, Triticum Vulgare (Wheat Germ) Oil, Chromium Oxide Greens, Titanium Dioxide, Sulfur, Menthol, Tetrasodium EDTA, Methylparaben, Propylparaben, Imidazolidinyl Urea, Fragrance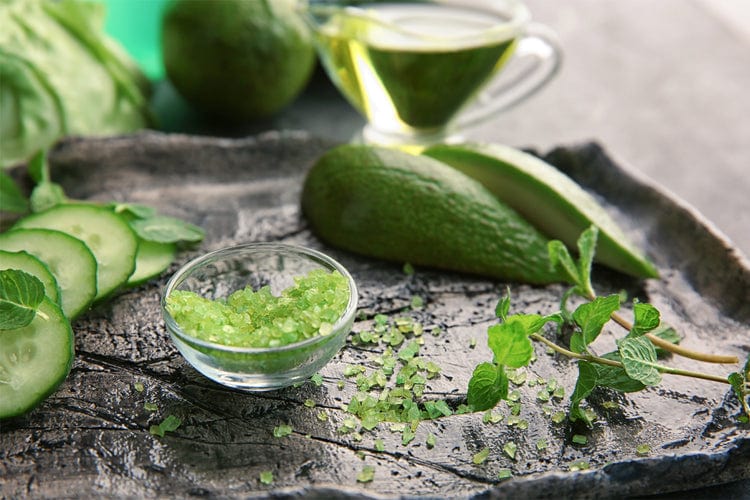 Questions? We've Got Answers.
Can this be used on sensitive skin?
This product has worked well on our patients with sensitive skin.
Will this dry out active acne?
It will help reduce redness and the inflammation and appearance of acne and acne-prone skin.
Can this be used as a spot treatment?
It can be used as a spot treatment or over the entire face.
How often should I use this mask?
It's recommended to use this mask once a week.
Refreshing
The mask feels wonderful while on. It's easy to remove. Pores are dramatically reduced in size. Skin is a bit dry afterwards but I just made sure to moisturize well after removing the mask.
Get Personalized Advice from Dr. Doris Day
We offer a full array of medical and non-surgical aesthetic treatments for face and body.
Contact Us