DORIS DAY MD SKINCARE
All DAY Masque Serum
Regular price
Sale price
$42
Unit price
per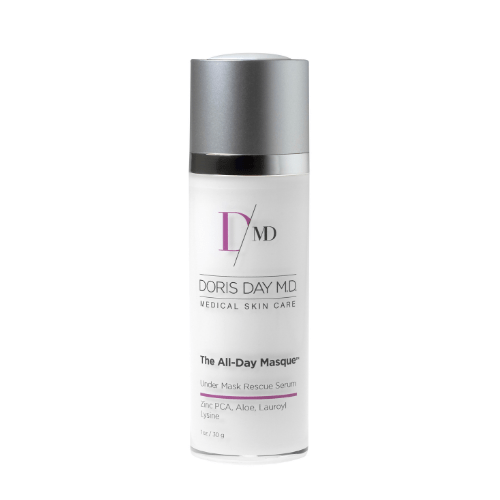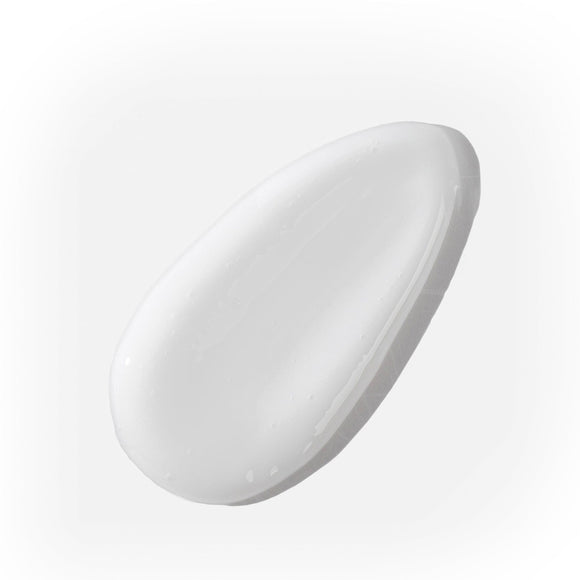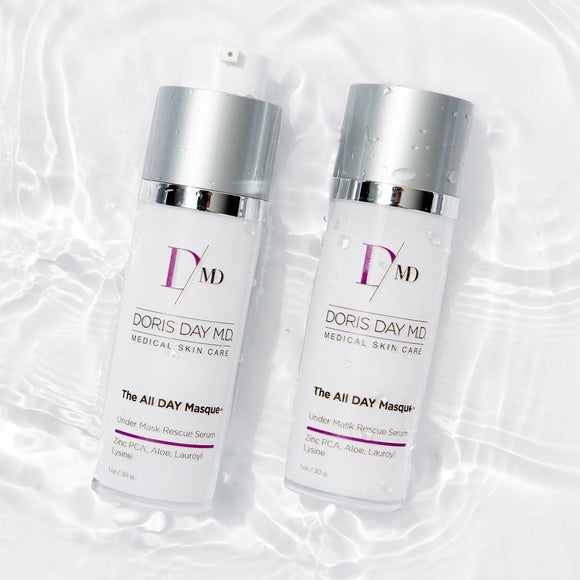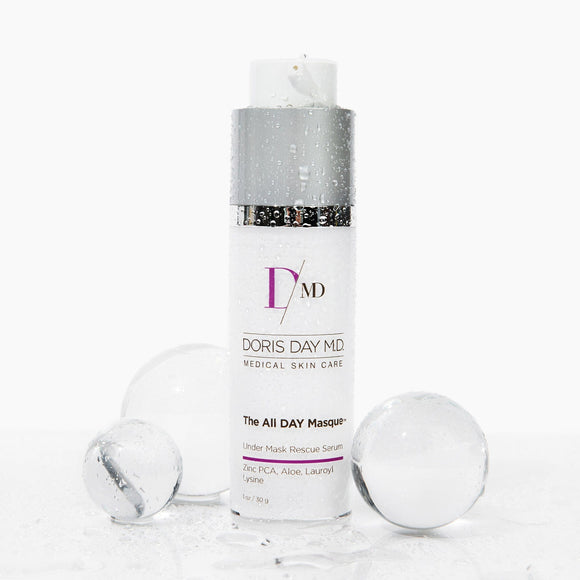 DORIS DAY MD SKINCARE
Regular price
Sale price
$42
Unit price
per
Under Mask Rescue Serum
This All DAY Masque serum is packed with highly effective calming, purifying, and soothing ingredients that work double-time to protect the skin against irritation and friction, including when caused by wearing a face mask for extended periods of time. Best of all, this serum contains youth-enhancing compounds that simultaneously rejuvenate and nourish the skin.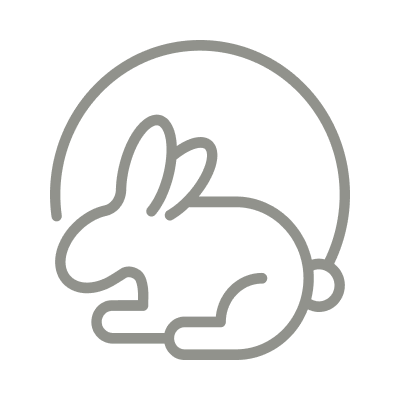 Cruelty Free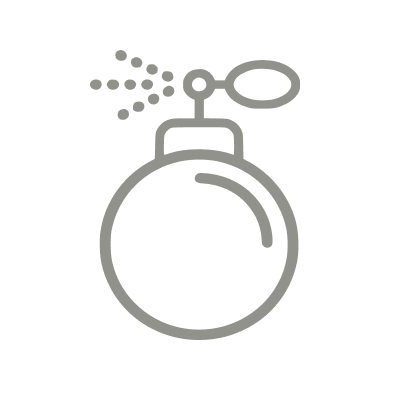 Fragrance Free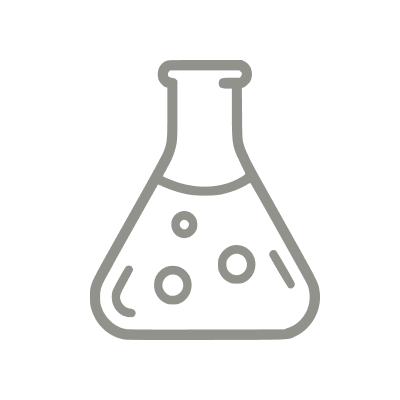 Preservative Free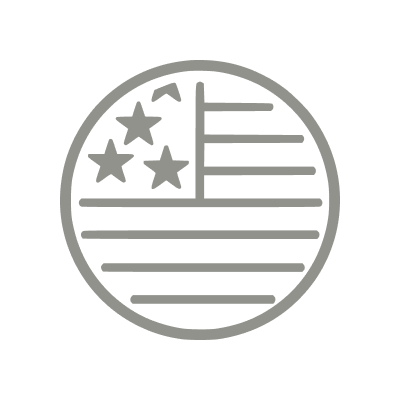 Made in USA
Online Availability: Backordered
Order now; item is scheduled to ship by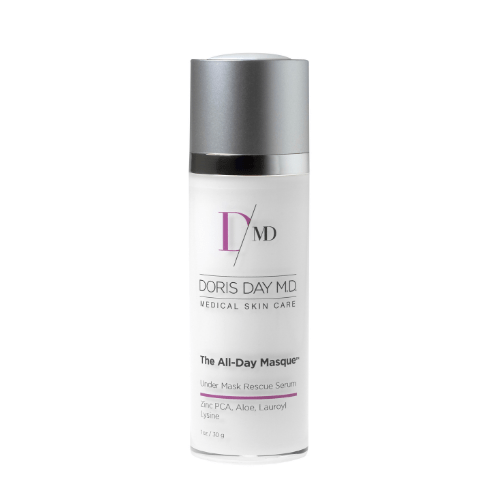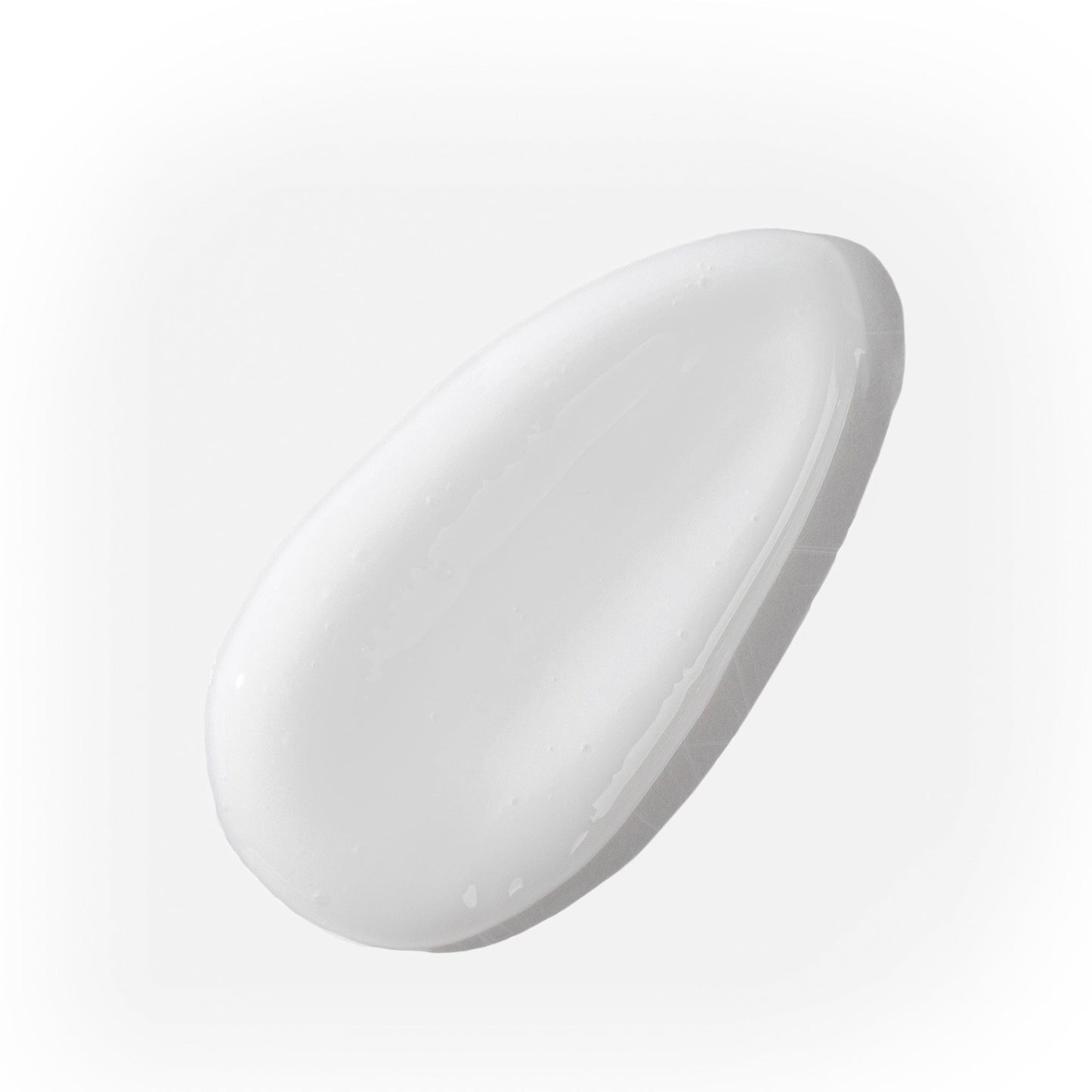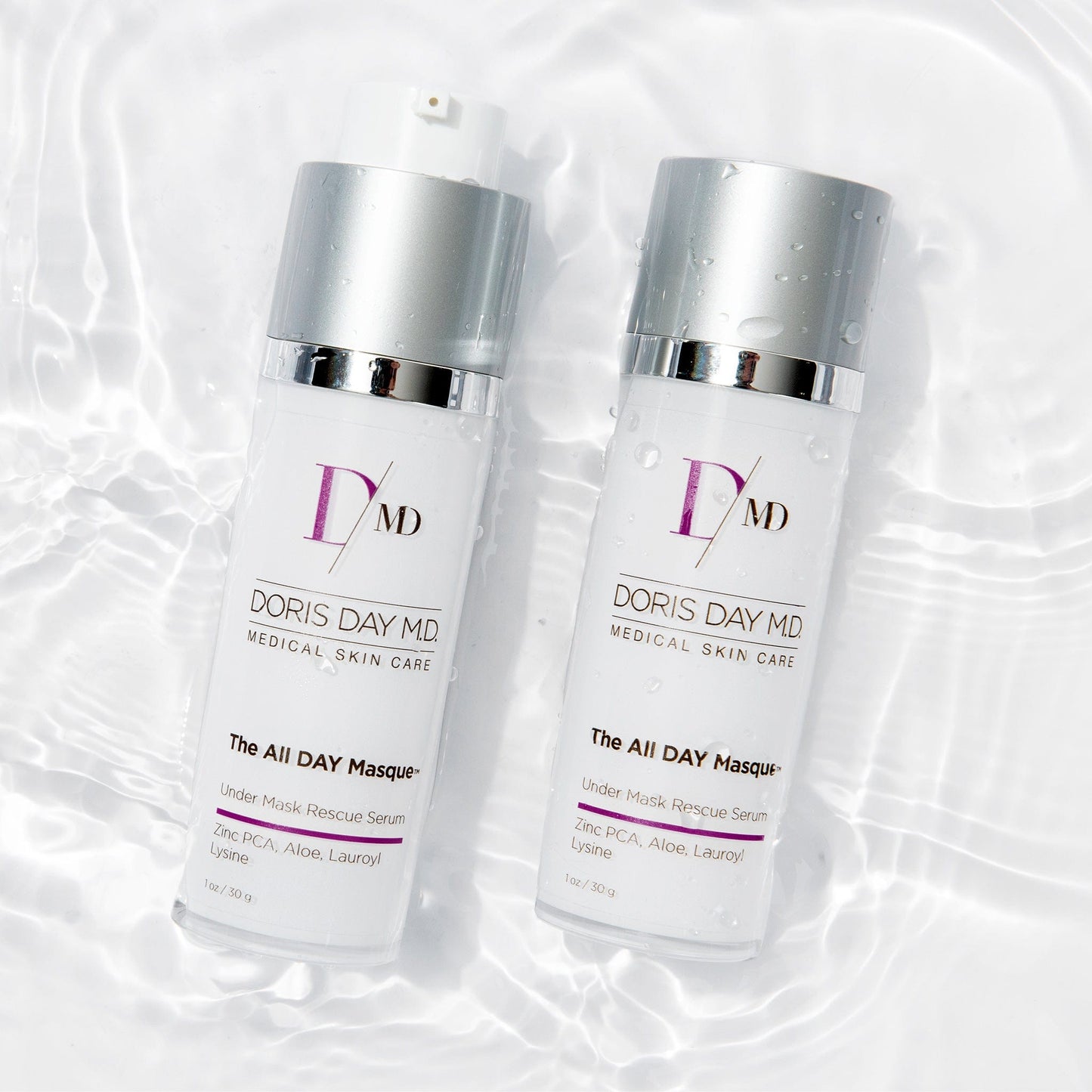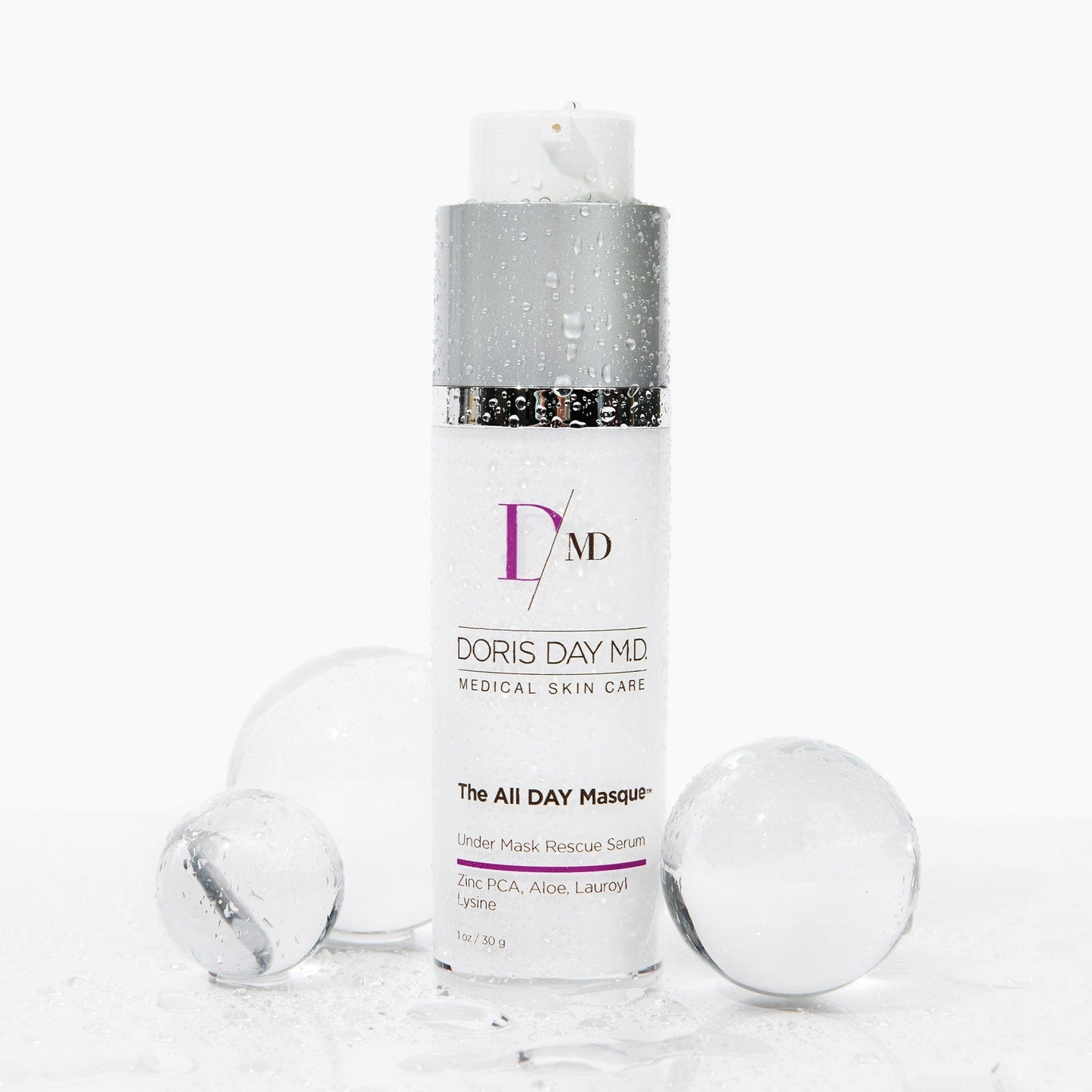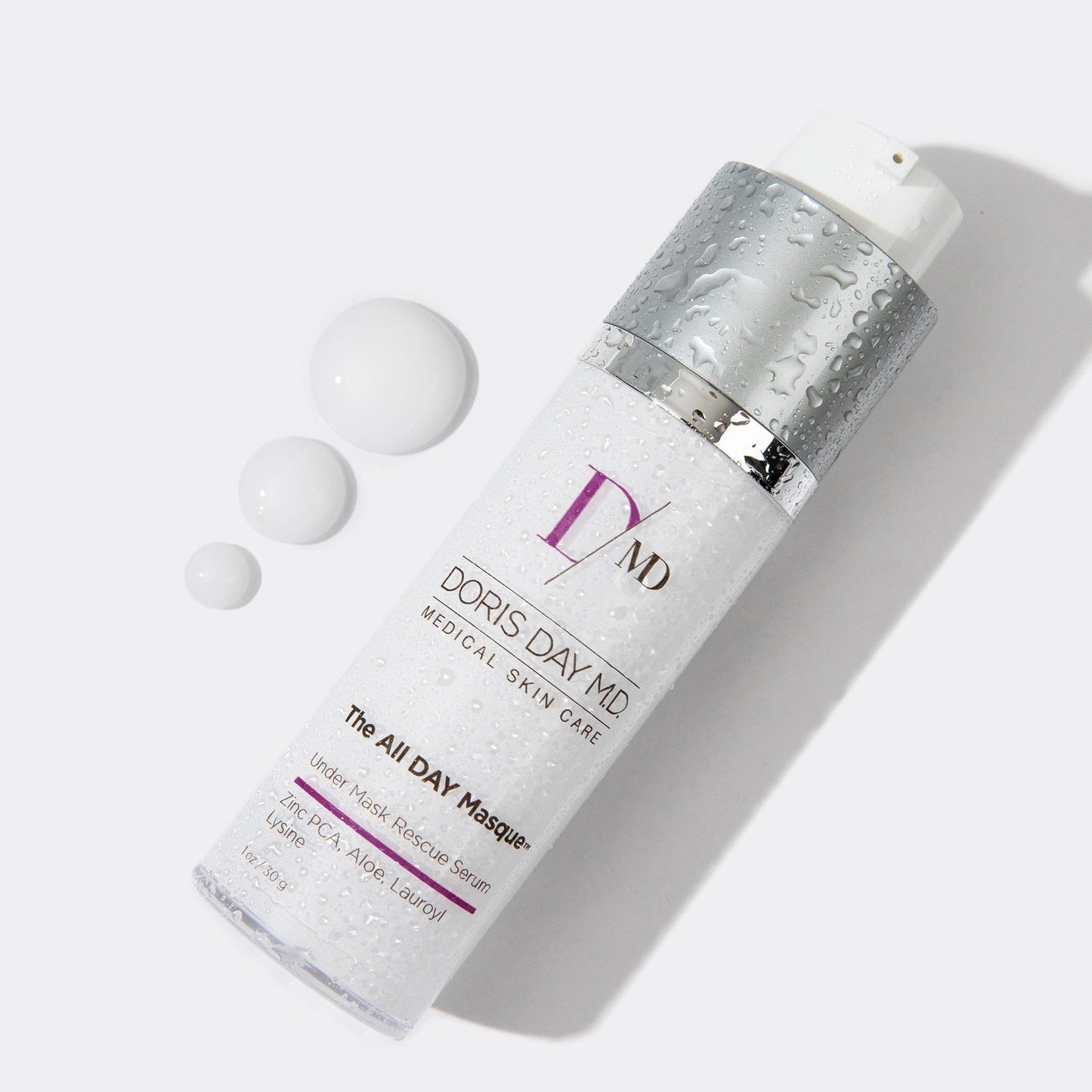 Behind the Science
Why Dr. Day Loves It
"This is my own patent-pending serum made for those who wear a face mask all day and want to fight against the dreaded "maskne."
Why it's Special
This product creates an invisible shield to prevent any blemishes or acne spots that appear due to mask wearing. It's a great product that is quick and easy to apply as the last step before you head out the door. It is even approved to place on top of make up! Great for men and women of all ages who are experiencing rashes, breakouts, and irritation due to prolonged mask-wearing and in general.
What to Expect
This rescue serum creates an invisible shield using anti-inflammatory and antimicrobial ingredients to help avoid "maskne" and other reactions and irritations that come from wearing a mask for extended periods of time. This rescue serum is suitable for all skin types.
How to Use
Apply under your face mask. Allow serum to completely dry before applying other products such as sunscreen or moisturizer. Alternatively, can be applied or reapplied over makeup to help prevent transfer onto mask.
Ingredients
ALLANTOIN - Soothes and moisturizes skin by increasing water content of skin cells. Aids in wound-healing processes.
ALOE - Contains growth hormones and polysaccharaides that promote faster healing of blemishes while moisturizing and calming irritated skin. When used on hair, it soothes the scalp and clarifies hair follicles.
CERAMIDES - Helps maintain the skin's natural moisture balance and prevent water loss.
DIMETHICONE POLYMER - Acts as a protective layer against irritation, chafing, and itching.
L-LYSINE - Conditioning agent that softens the skin and reduces irritation and scaling.
LIPIDS & FATTY ACIDS - Helps skin retain moisture by maintaining the skin's structrual integrity.
Supporting Ingredients: Water, Aloe barbadensis leaf, Butylene glycol,Oryza Sativa (Rice) Bran Extract, Bos- wellia Serrata Resin Extract, Honey Extract, Oligopep- tide-10, Cyclopentasiloxane, Panthenol, Dimethicone, Hexyldecanol, Bisabolol, Cetyl hydroxyproline palmitate, Stearic acid, Brassica campestris (Rapeseed) sterols, Bis-PEG/PPG-16/16 PEG/PPG-16/16 Dimethicone, Caprylic/ Capric Triglyceride, Lauroyl lysine, Dimethyl- acrylamide/Acrylic acid/Polystyrene ethyl methacrylate copolymer, Polyacrylamide, C13-14 Isoparaffin, Laureth-7, Phenoxyethanol, Zinc PCA, Allantoin, Polysorbate 80, Xanthan gum, Ethylhexylglycerin, Tetrasodium EDTA and Sodium benzoate.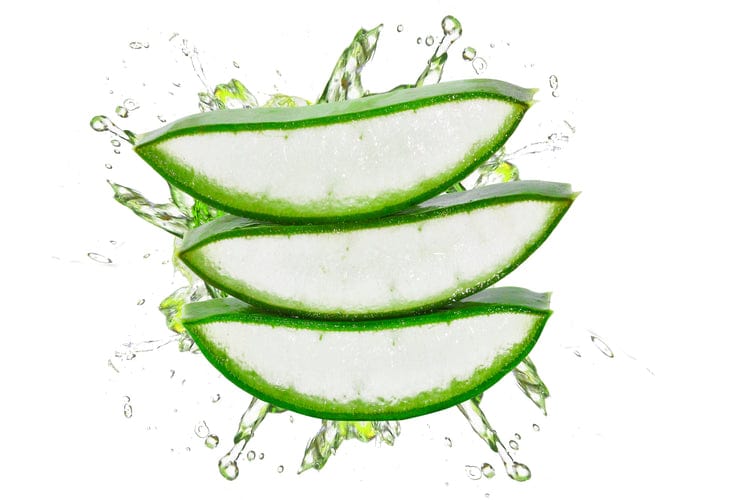 Questions? We've Got Answers.
Should this only be used when wearing a face mask?
It can be used even without a face mask. It's also great for those with perioral dermatitis and rosacea.
Is there a scent?
It is fragrance free so there is a mild scent from the natural ingredients that some have found to be noticeable.
Is this suitable for all ages?
It is suitable for ages 6 and up.
Can I apply makeup over the serum?
Yes, you can apply and reapply makeup. You can apply this serum before or after make-up- whichever you prefer. Just to be sure to apply it everywhere the mask touches your skin.
Re: All Day Masque
I've used the serum mostly on the part of my face a mask covers. The result is clearer skin that also has a generally healthier look than it would otherwise -- smoother, a little plumped up, it seems, and I think there's something like a little glow. Gives me a more even look, also. The serum is easy to apply, which I like a lot, and it's effective. Only thing is to avoid putting it on just after shaving. Strangely, it seems to make me break out a little then. If I wait until my face is dry and cool, then it works well. I'm going to see if it will do something more if I use it instead of hyaluronic acid. But almost anything can make me break out. So maybe I'll stick with well-enough.
All day mask
I have very sensitive skin and wearing a mask all day my face felt raw. The all day mask helped my skin the first day I used it. I will recommend it to many.
All day masque
So far so good! No more rash! Loving it!
Daughter
Bought it for my daughter who is a nurse and have issues with maskne. She loves it!
Love this product
I bought the All DAY Masque serum a couple weeks ago and I think it is wonderful. It really does control the transfer of makeup onto my mask and my skin feels softer and isn't dry after wearing a mask for several hours. Thank you!
Get Personalized Advice from Dr. Doris Day
We offer a full array of medical and non-surgical aesthetic treatments for face and body.
Contact Us