Fillers
As we age, we may need to supplement our skin's natural hyaluronic acid to help keep us to age beautifully, gracefully and with balance. Dr. Day — noted as a master injector by Allergan, Galderma and Merz —  works with her patients to ensure she is addressing their unique concerns and uses a holistic approach to help create beautiful outcomes every time.
| | |
| --- | --- |
| Areas | Face Eyes Chin Lips Neck Arms Knees Butt |
| Cost | Varies |
| Duration | 30-60 minutes |
| Frequency | |
| Variations | RHA® Collection, Restylane, Juvederm |
Book Consultation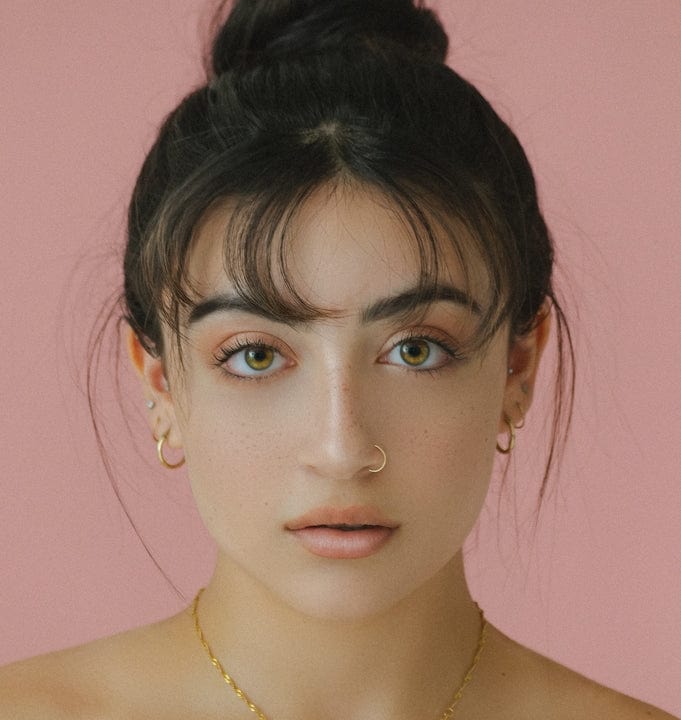 What To Expect
How it works
Our skin loses elasticity and volume as we age due to decades of exposure to UV rays, pollution, stress and genetics. Each filler is uniquely formulated to offer a certain texture, density, and firmness, and, with Dr. Day's expertise, she is able to advise the best filler or combination of fillers for your specific needs.
How we do it
Lidocaine is a local anesthetic that reduces the immediate feeling of pain and produces numbness. Most fillers contain lidocaine to help ease the discomfort during and after treatment.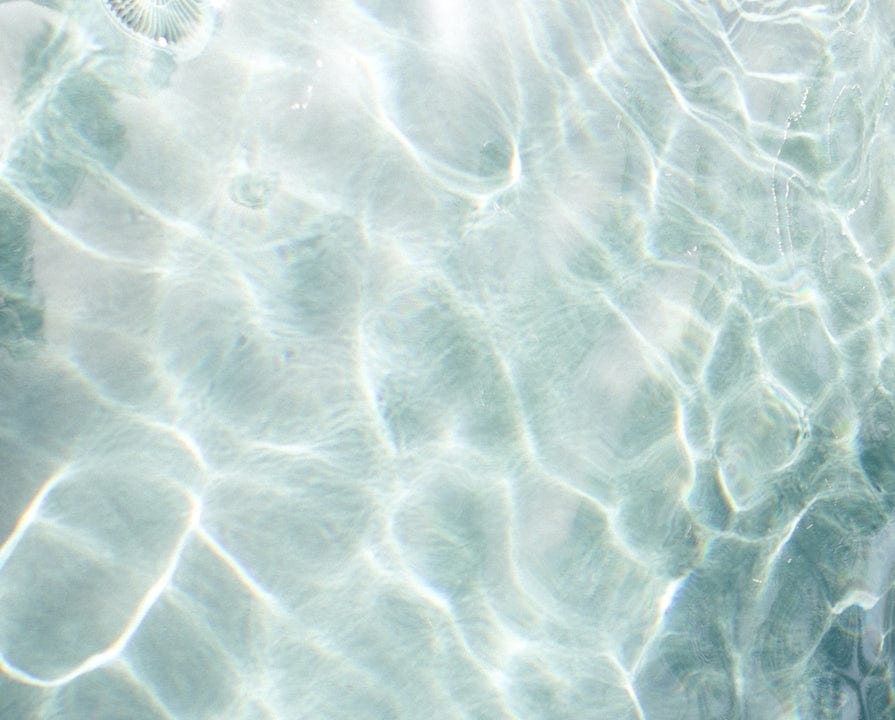 Don't Just Imagine Results. See Them.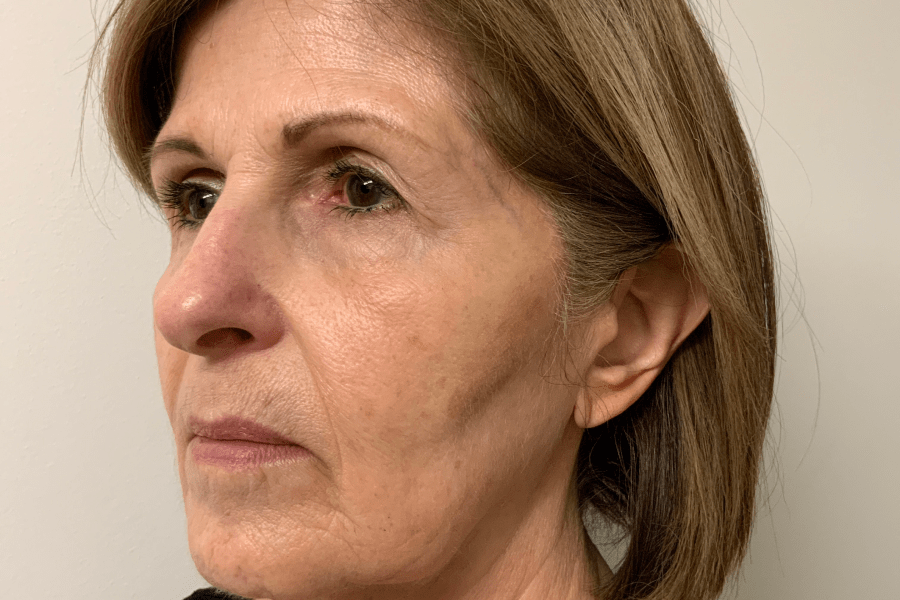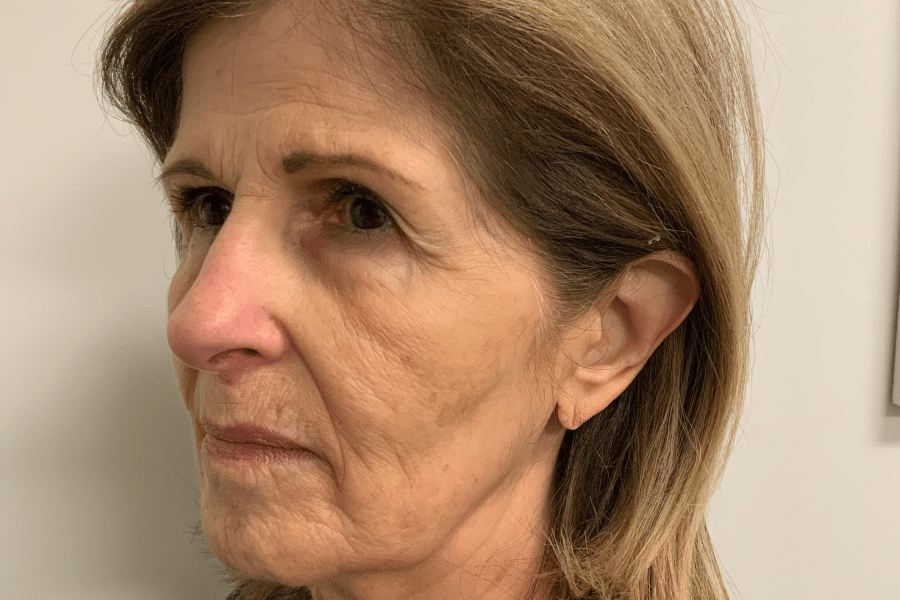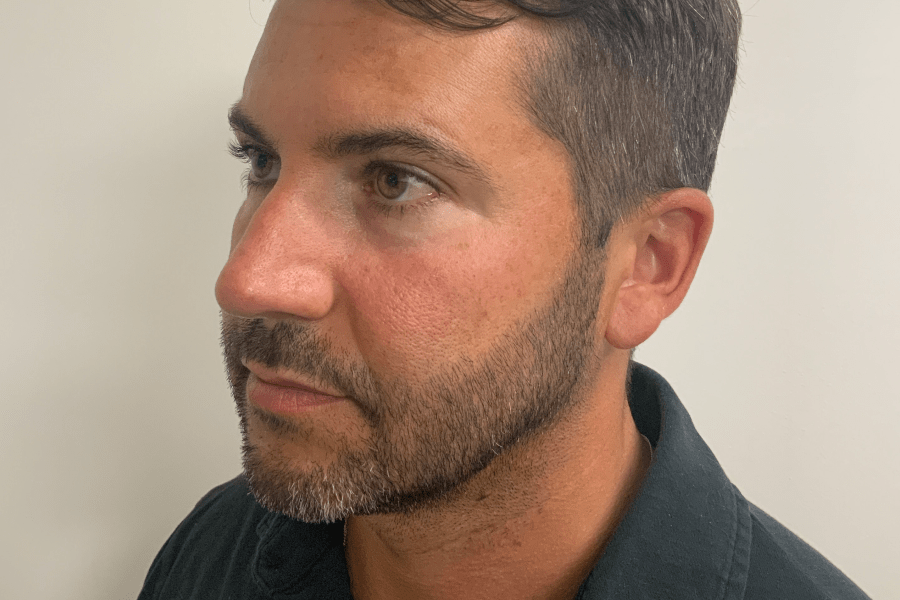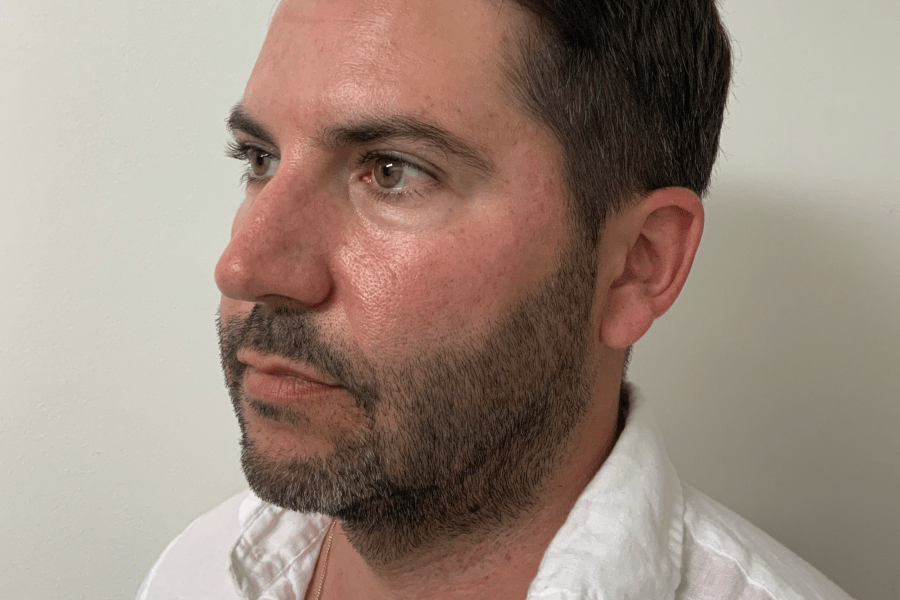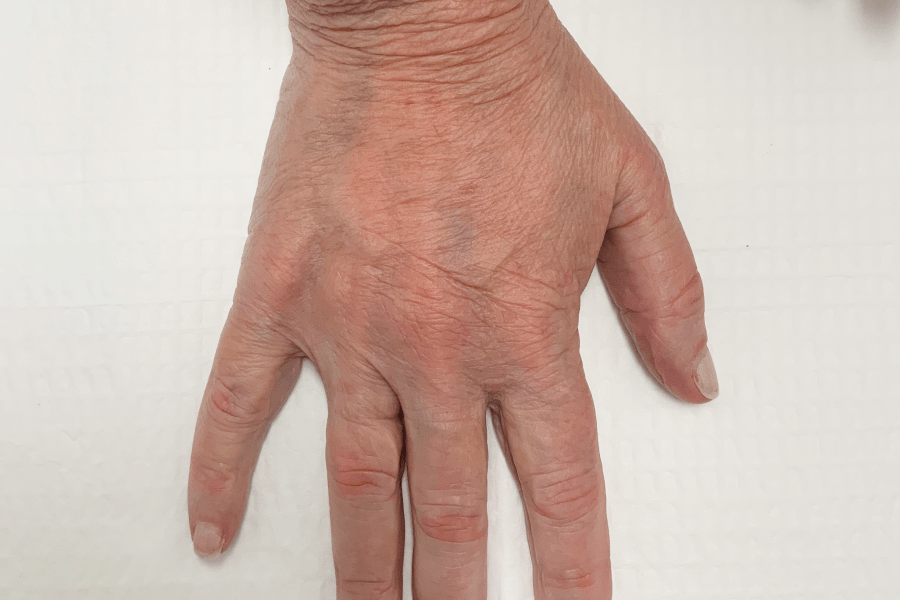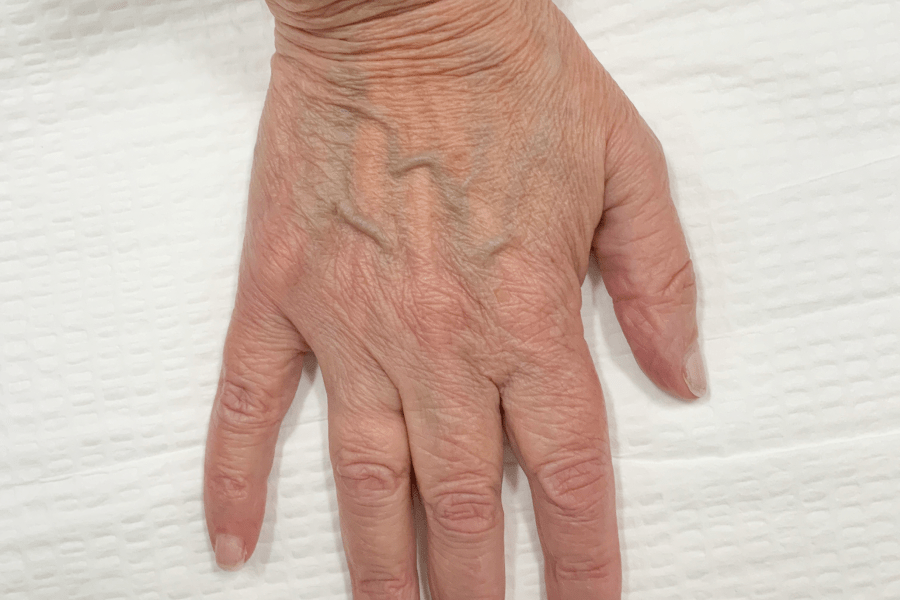 Questions? We've Got Answers.
What is hyaluronic acid?
Most fillers are made of hyaluronic acid, which is a naturally occurring compound found in the human body. Because it is already produced in the body, it reduces the possibility of the substance being rejected by the immune system. Once injected into the skin, it can deliver nutrients, hydrate and plump the skin by holding in water, act as a cushioning agent, and replenish the skin's natural production of hyaluronic acid, which diminishes as you age. Research also suggests that hyaluronic acid injections may stimulate the body to produce more of its own collagen, leading to a sustained look of youth.
What is RHA® Collection?
RHA® Collection is the newest filler to come to market in the United States, presenting an exciting and revolutionary option for patients looking to correct a variety of concerns, ranging from fine lines to volume loss. This complete range of hyaluronic acid dermal fillers are created and manufactured in Geneva, Switzerland. The three products in this line of dermal fillers (RHA-2, RHA-3, and RHA-4) that our practice uses differ in gel density and other unique properties, making each specific to the area and issue being addressed.
What is Restylane?
Restylane & Restylane Lyft
Restylane & Restylane Lyft is a hyaluronic acid dermal filler that has been shown to last approximately six months and can be used to help with the signs of aging by replenishing volume loss and treating moderate to severe facial folds and wrinkles. We also carry

Restylane Kysse
Restylane Kysse is exactly what its name suggests- kissable! This hyaluronic acid filler, most commonly used in the lips, is the first of its kind to be designed with XpresHAn Technology™ for flexible movement and natural-looking volume proven to last for up to 1 year. In addition to creating soft, natural volume, Restylane Kysse also enhances the texture and color of the lips and never prevents patients from making a full range of natural expressions.

Restylane Defyne & Restylane Refyne
Restylane Defyne can be used to treat moderate to severe smile lines, with results lasting up to 12 months. while Restylane Refyne can be used to treat moderate lines and wrinkles. Defyne is often used along the jawline, to create a more visible distinction.
What is Juvederm?
Juvederm Ultra XC & Juvederm Ultra Plus XC
Juvederm Ultra XC is a dermal filler that uses hyaluronic acid to provide volume to the treated area and help with reducing the appearance of fine lines. The Juvederm includes 0.3% lidocaine to minimize any discomfort during treatment. Juvederm Ultra Plus XC includes a more dense form of hyaluronic acid substance and is also the most cross-linked version of the product. With the increased amount of cross-linkages, Juvederm Ultra Plus XC has a greater volumizing effect, especially around the cheeks, lips, and very deep nasolabial folds.

Juvederm Voluma & Juvederm Vollure
Juvederm Voluma is an excellent choice for patients wishing for a youthful profile and smoother contour. The product helps address volume loss as it lifts and contours the face, particularly the cheeks. Voluma is a thicker and more firm gel than other hyaluronic acid fillers, and it's formulated with lidocaine to help ease discomfort during the injection process. Additionally, the patented Vycross technology helps to prevent degradation of the product after injection, meaning the filler can last up to two years! With Juvederm Vollure, the Vycross technology combines high and low molecular weights to create a better cross-linking of the hyaluronic chains in the substance, improving the look of lines and wrinkles, especially the "parentheses" lines around the nose and mouth.

Juvederm Volbella
Juvederm Volbella — with hyaluronic acid and Vycross technology — is frequently used to increase the volume in the lips and perioral region. Volbella can be used to enhance the size and shape of lips as well as provide a smoother and more symmetrical appearance.
What are the differences between each type of filler?
Fillers are designed with varying particle sizes and molecular weight to deliver different results. For example: Juvederm Ultra XC and Juvederm Ultra Plus XC are dense and cross-linked, which produces a strong volumizing effect. Restylane Lyft has larger particles for adding structure to the cheekbones, while Restylane Silk has smaller particles for addressing thinning on the lips. Restylane Kysse is the newest filler available and has quickly become a patient favorite for luscious, soft kissable lips!
Pre-Care Instructions
Post-Care Instructions
Special Events
To ensure adequate recovery time, social events are not recommended within 0-5 days after treatment.
Medications
Pause aspirins, ibuprofens, fish oil supplements, and blood thinners for 2 weeks prior to treatment if possible.
Dental Appointments
Avoid scheduling dental procedures 24 hours prior to treatment and 30 days after treatment.
Vaccinations
Patients are advised to avoid vaccinations 0-14 days prior to treatment.
Ask Your Provider
Please notify our office prior to treatment if you have an active cold sore. You may require prophylactic therapy.
Patient Safety
This treatment is not recommended for women who are pregnant or nursing.
Physical Activity
Avoid exercise for 24 hours after treatment.
Special Events
To ensure adequate recovery time, social events are not recommended within 0-5 days after treatment.
Dental Appointments
Avoid scheduling dental procedures 30 days after treatment.
Vaccinations
Patients are advised to avoid vaccinations 30 days after treatment.