DORIS DAY MD SKINCARE
Weekly Exfoliating Pads
Regular price
Sale price
$35
Unit price
per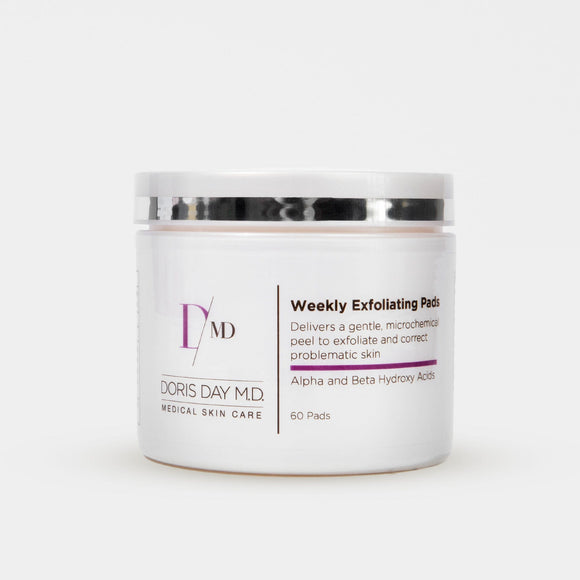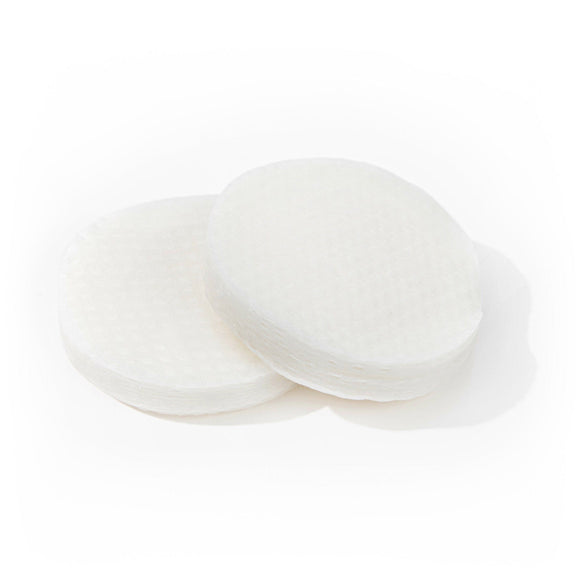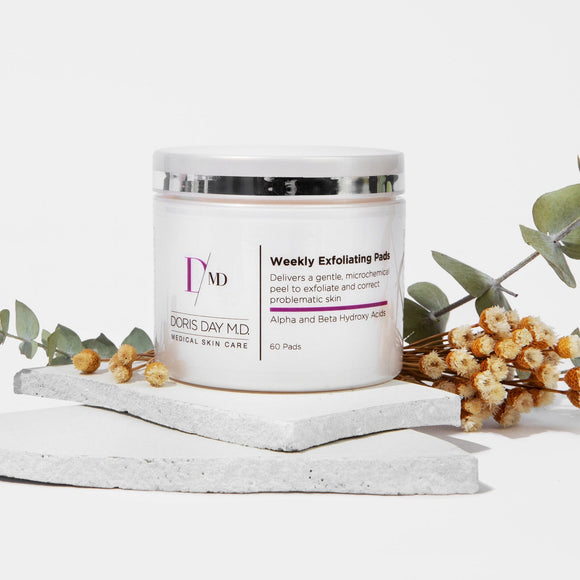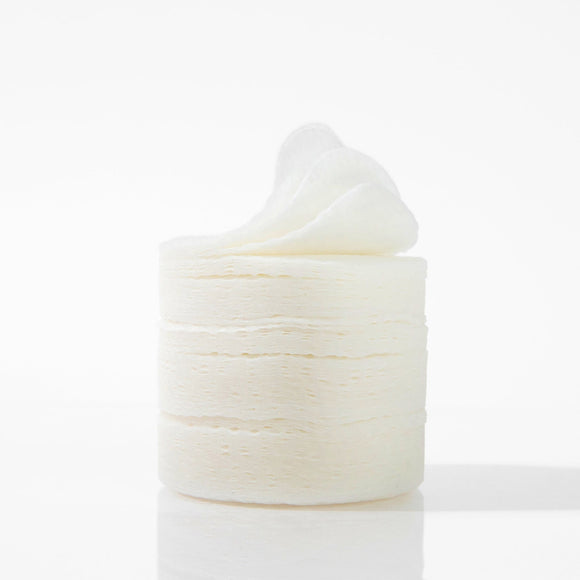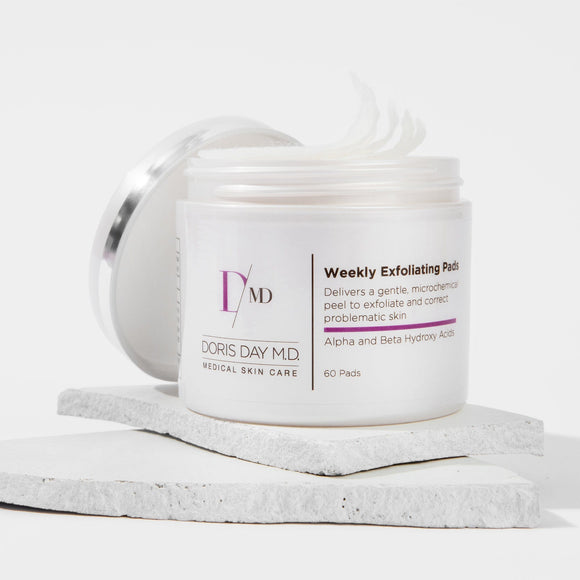 DORIS DAY MD SKINCARE
Regular price
Sale price
$35
Unit price
per
Delivers a Gentle, Microchemical Peel to Exfoliate and Correct Problematic Skin
A high potency combination of alpha (5% glycolic and 5% lactic) and beta (2% salicylic) hydroxyacids which, when used regularly, can produce superficial exfoliating effects similar to those produced by an in-office chemical peel.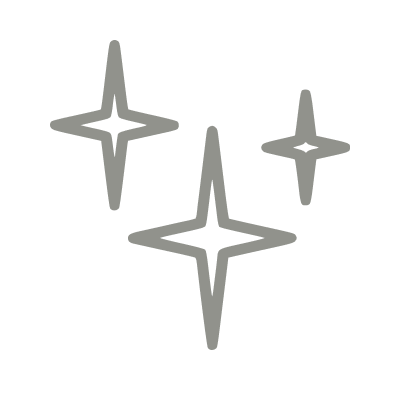 Brightening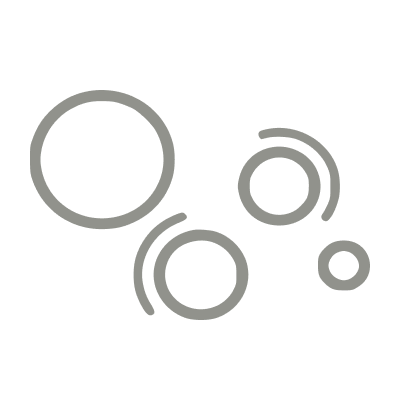 Pore-refining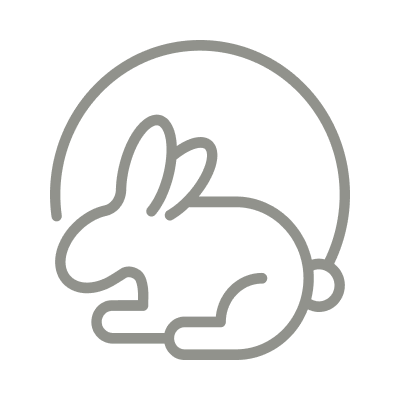 Cruelty Free
Sulfate Free
Paraben Free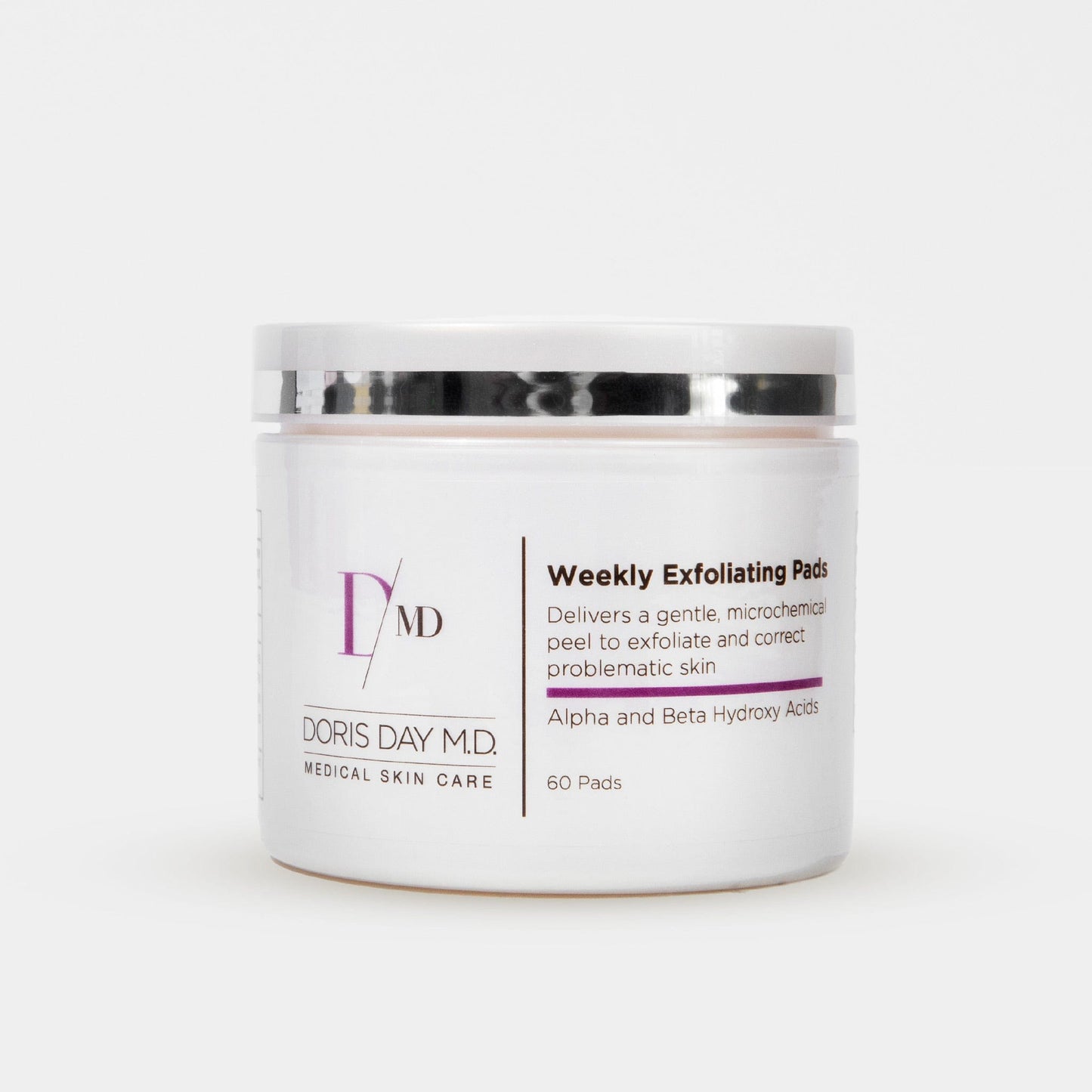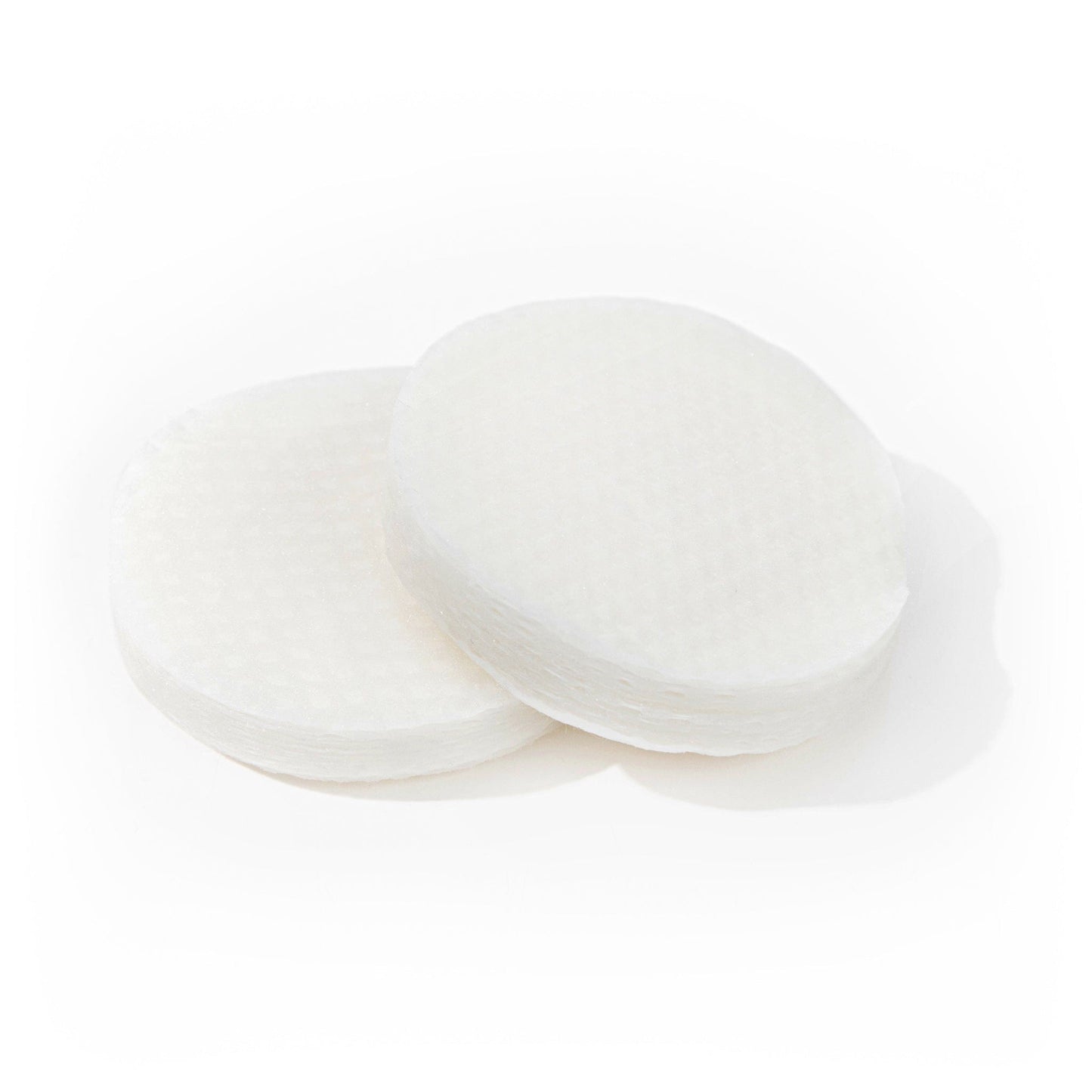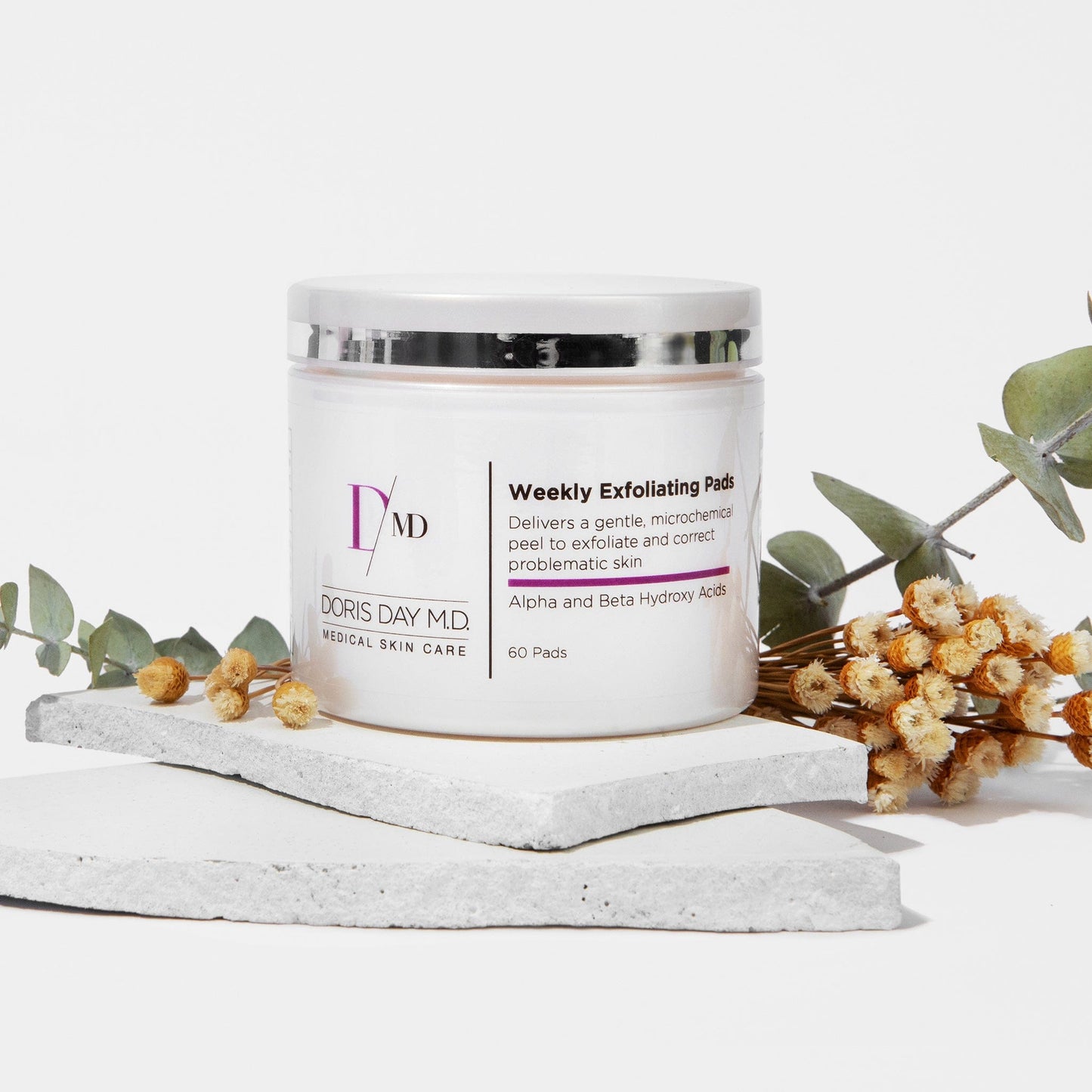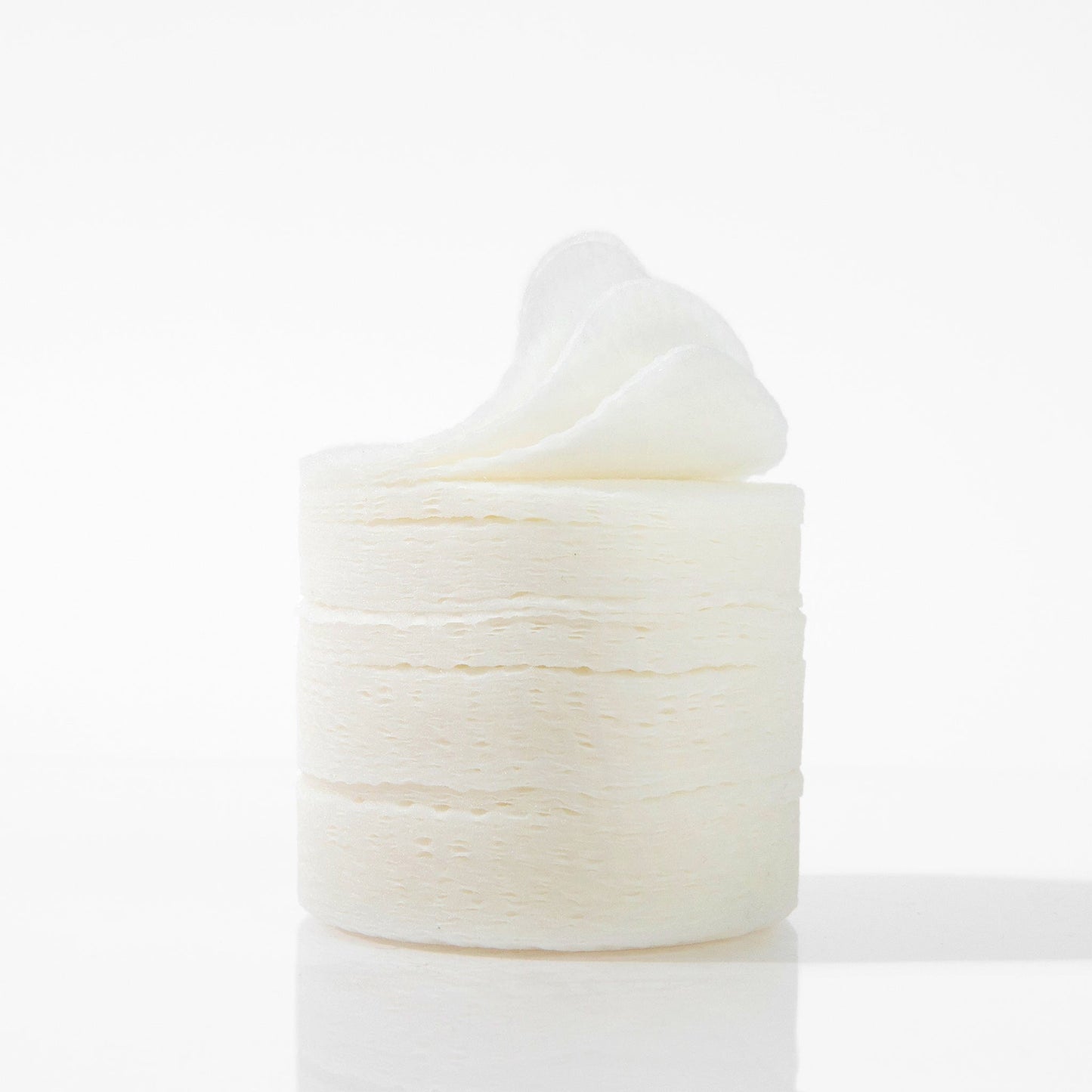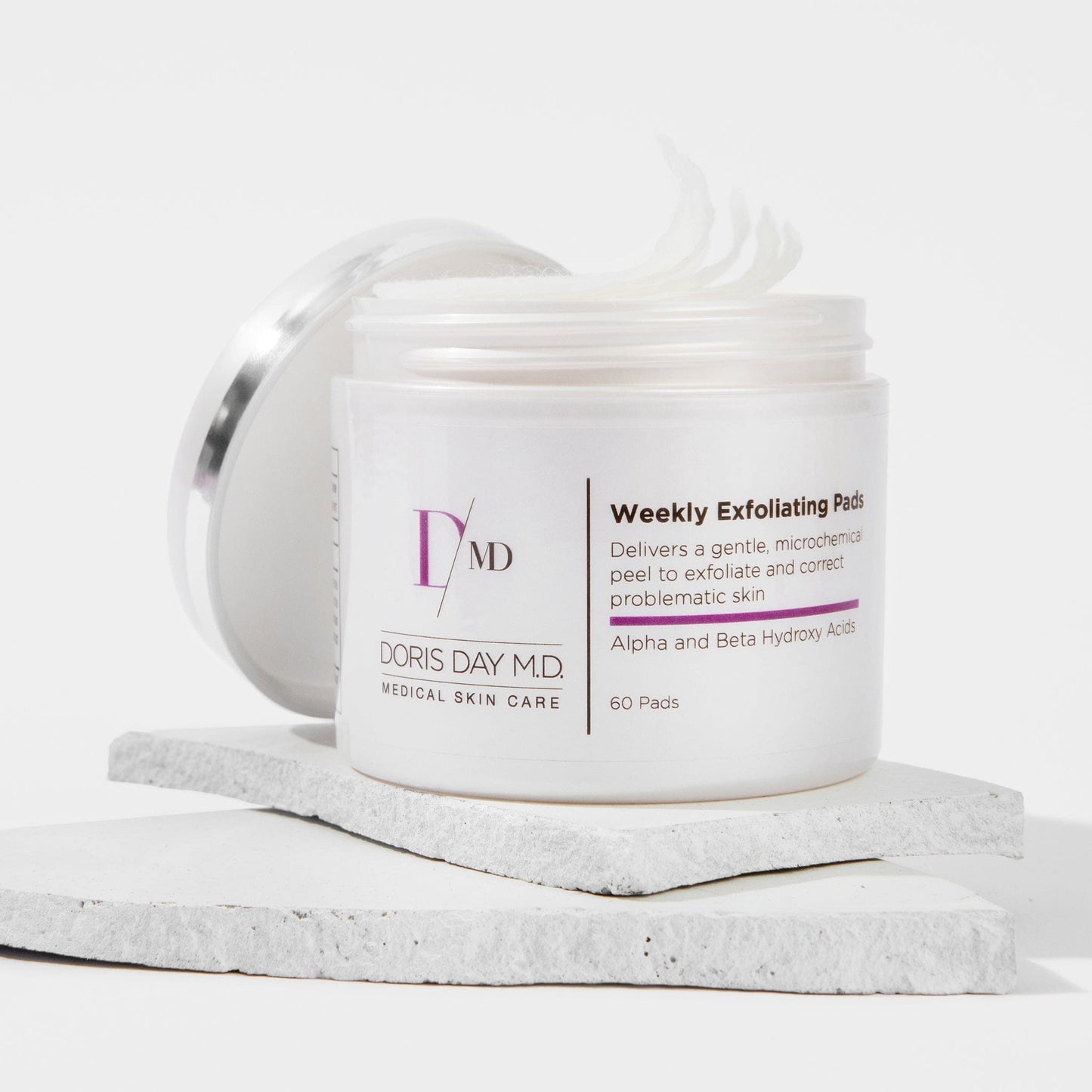 Behind the Science
Why Dr. Day Loves It
"When we exfoliate, we're getting the outer layer of dead skin cells off so any products we put on will sink in more evenly. It's a must for getting the best results out of everything else."
Why it's Special
Helps reduce acne associated redness, irritation and inflammation with a botanical complex including; Yeast, Horse Chestnut, Licorice, Olive, Ivy, Burdock and Clary Sage Extracts.
What to Expect
Delivers a gentle, microchemical peel to exfoliate and correct problematic skin using AHA/BHA. The gentle exfoliation from this at home chemical peel can be used on all skin types to retexturize the superficial layer and resurface any discoloration and dead skin. It also delivers great anti-inflammatory properties for acne prone skin.
How to Use
Apply skin smoothing pads evenly over face and neck avoiding eye area. Allow to absorb before applying additional products. The exfoliation works most effectively after you cleanse your skin but prior to applying creams and serums. Do not rinse. Tighten cap after use to prevent pads from drying out.
Ingredients
CUCUMBER FRUIT EXTRACT - Decreases irritation and inflammation while cooling the skin.
GLYCOLIC ACID 5% - Brings healthy skin cells to the surface by gently unbinding dead skin cells, giving you fresher glowing skin.
GRAPEFRUIT PEEL EXTRACT 5% - Contains naturally occurring AHAs that help promote smoother, younger looking skin by increasing the rate of cell renewal. It also stimulates the lymphatic system to encourage detoxification and purification, while exhibiting astringent and tightening properties that relieve congestion and limit excess sebum.
LACTIC ACID 5% - Exfoliates skin, lightens dark spots, keeps skin moisturized to reduce the appearance of fine lines and wrinkles
Supporting Ingredients: Water, Glycolic Acid, Lactic Acid, Ethoxydiglycol, Sodium Hydroxide, Glycerin, Citrus Grandis (Grapefruit) Peel Extract, Cucumis Sativus (Cucumber) Fruit Extract, Chamomilla Recutita (Matricaria) Flower Extract, Aloe Barbadensis Leaf Extract, Beta-Glucan, Allantoin, Dipotas- sium Glycyrrhizate, Caprylic/Capric Triglyceride, Menthyl Lactate, PPG-26-Buteth-26, PEG-40 Hydrogenated Castor Oil, Tetrasodium EDTA, Methylchloroisothiazolinone, Methylisothiazolinone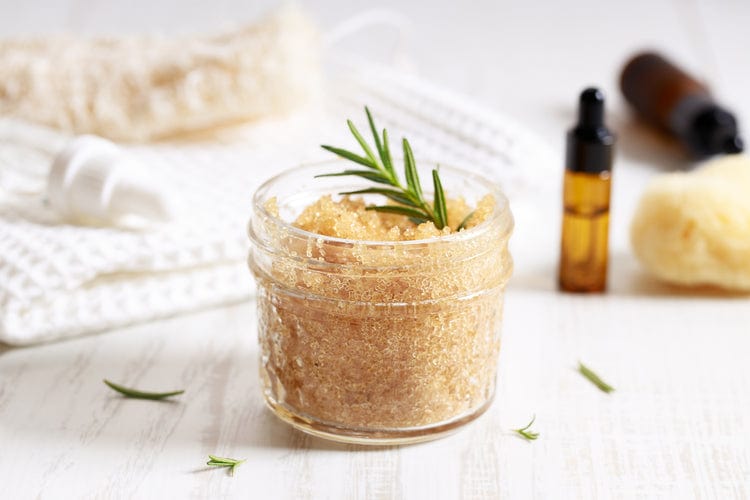 Questions? We've Got Answers.
Can these be used more than once a week?
The weekly exfoliating pads can be used as often as once a day or as needed.
Can I use these on areas other than my face?
Yes, the exfoliating pads can be safely used on the chest, neck and back as needed for gentle, effective exfoliation.
How often should I use the Weekly Exfoliating Pads?
You can use the Weekly Exfoliating Pads 2-3x a week.
Can this products be used with any other acids?
Yes, this product is safe to use while using other products that contain acids.
Exfoliating pads
Excellent made my skin feel good and bright. I'd love how clean and smooth and would definitely buy it again.
Weekly Exfoliating Pads by Doris Day MD Skincare
Wkly exfoliating pads
I love the pads but to be honest I use Monday, Wednesday, and Friday. I have no problem with the 3 times a wk since I have used other products in the past. I love the pads and believe I am seeing an improvement in my skin. Thanks!
Weekly Exfoliating Pads by Doris Day MD Skincare
Exfoliating Pads
These pads are a great addition to my skincare routine! My skin feels so soft and no irritation ! Thanks Dr. Day .
Get Personalized Advice from Dr. Doris Day
We offer a full array of medical and non-surgical aesthetic treatments for face and body.
Contact Us